Related Topics
Engineers must continually seek out new options and keep up with market changes. Take note of these six trends within the electronics industry.
Moving a new prototype through to a production-ready iteration takes more time and skill than many businesses have on their own.
PCBA prototyping establishes design feasibility and future manufacturability. Read our tips to prevent waste and improve success rates.
Other Resources
February 12, 2019
Thank you to all our MacroFab Engineering Podcast listeners! We have made it to the three-year mark! When Stephen and I started the podcast three years ago we did not imagine how it would grow and sprawl into the community it has become. We are incredibly grateful for each listener because it is you that makes doing this podcast a reality.
Over 158 episodes later, Stephen and I have not missed a single week on delivering the podcast. Though hurricanes, flooding, and a cross-country move, we have made it our mission to deliver the podcast. With over 300,000 downloads totaling over 25 years worth of audio, it is amazing that so many people enjoy our unique perspectives on electronics, hardware engineering, and the PCBA manufacturing industry.
This is one of my favorite tweets as it really sums up what differentiates the MacroFab Engineering Podcast from other electronics podcasts.

The feedback we receive from our community is some of the best.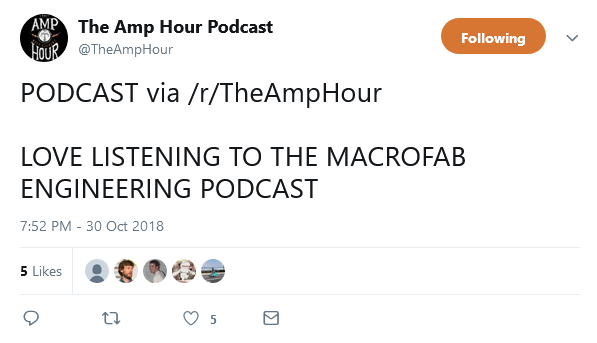 Even other electronics podcasts love us!
To celebrate the past three years I have compiled a list of what I would say are some of the highlights and the "best of" episodes for the podcast. If you are new to the MacroFab Engineering Podcast these would be a great starting point to get into being a listener.
To get started I suggest listening to Episode Number 141 where Stephen and I had James Lewis on the podcast to talk all about the common usage, interesting attributes, and the unknown variables of an electronic component electrical engineers use every day, MultiLayer Ceramic Capacitors.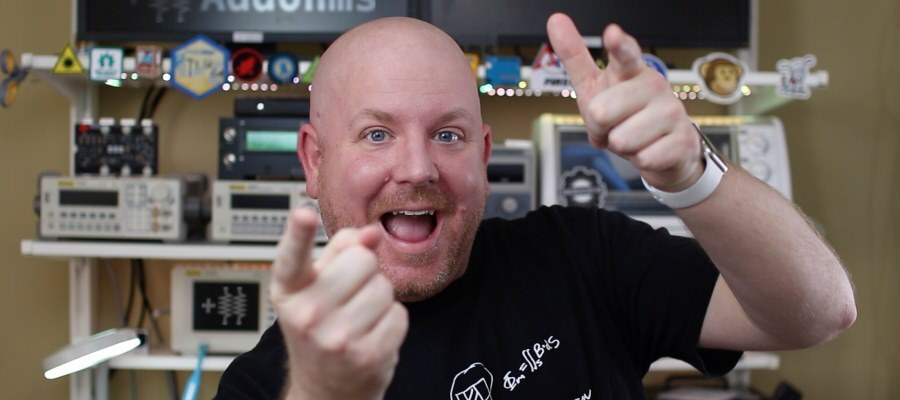 James Lewis runs the blog and youtube channel, The Bald Engineer.
On Episode Number 73 we had Joe Grand a.k.a. "KingPin" discuss the beginnings of the DEF CON electronics badge scene. There is also a great story about how Joe crashed a brand new, high-end quadcopter into a tree.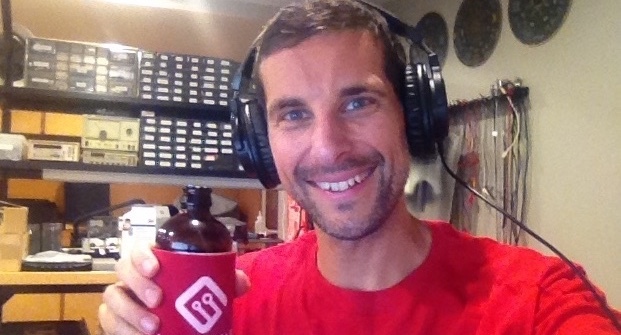 Joe Grand runs the Grand Idea Studio where he publishes all his electronic projects and events.
Speaking of the DEF CON electronics badge scene we have done extensive coverage of the #Badgelife movement with the AND!XOR group. On the last episode AND!XOR was on, Episode Number 144, the group talked about pushing the Espressif ESP32 to the limit and finding out what broke and was buggy in the process.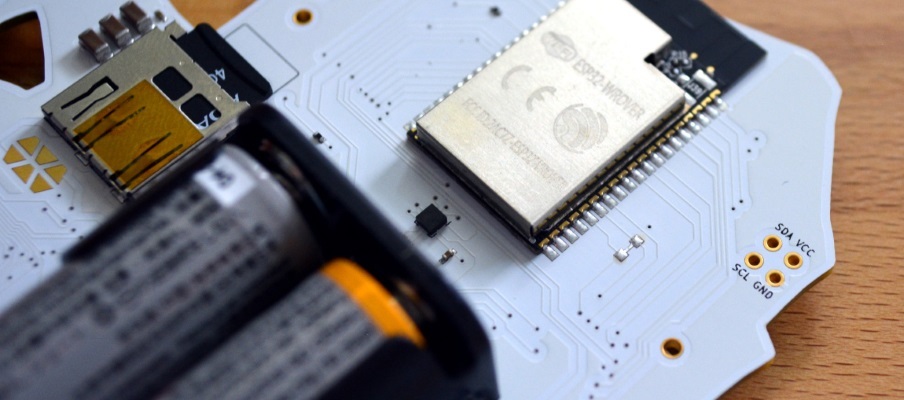 The ESP-32 on the AND!XOR DEF CON 26 Electronic Badge.
Some of our favorite episodes have been collaborations with other electronic podcasts. On Episode Number 119, we had Elecia White and Christopher White of the Embedded.FM podcast. This was a great discussion on how Software Developers and Hardware Engineers could work better together.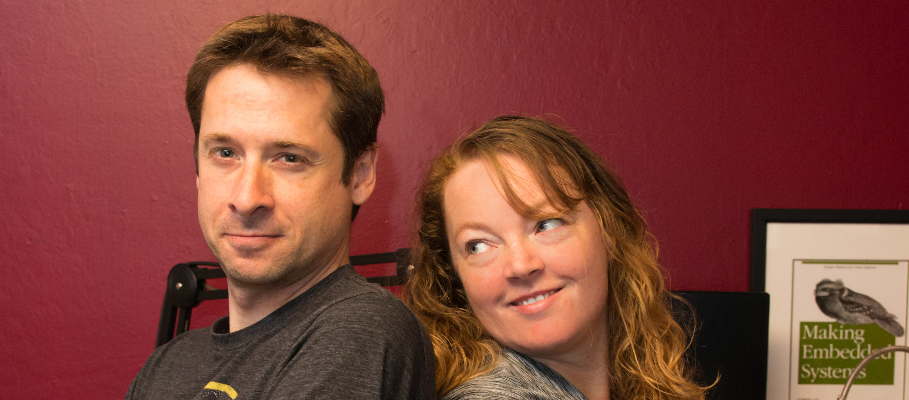 Christopher White (left) and Elecia White (right) of the Embedded.FM podcast.
We have also had Chris Gammell of The Amp Hour on Episode Number 90 to talk about Chris' work on Contextual Electronics, Consumer Vs Industrial Electronics, and Giant Robot Battles.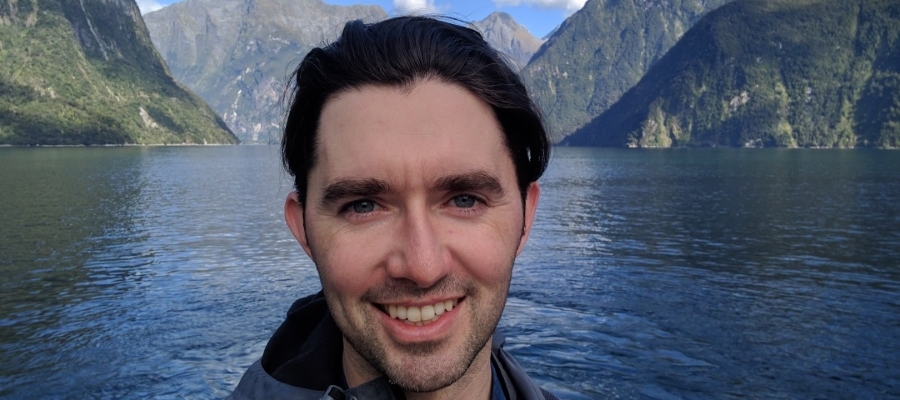 Chris Gammell of The Amp Hour enjoying a relaxing vacation.
For Episode Number 77 we had The Idea Tank Podcast on which has hosts Scott Hansen and Eric Benzenhoefer. This is a wacky episode where everyone had to pitch a product idea to the group. Then the group picked the idea apart to see if it was a viable business model. Stephen wants to be the first actual Space Pirate…Radio Host! And Everyone got Zimas!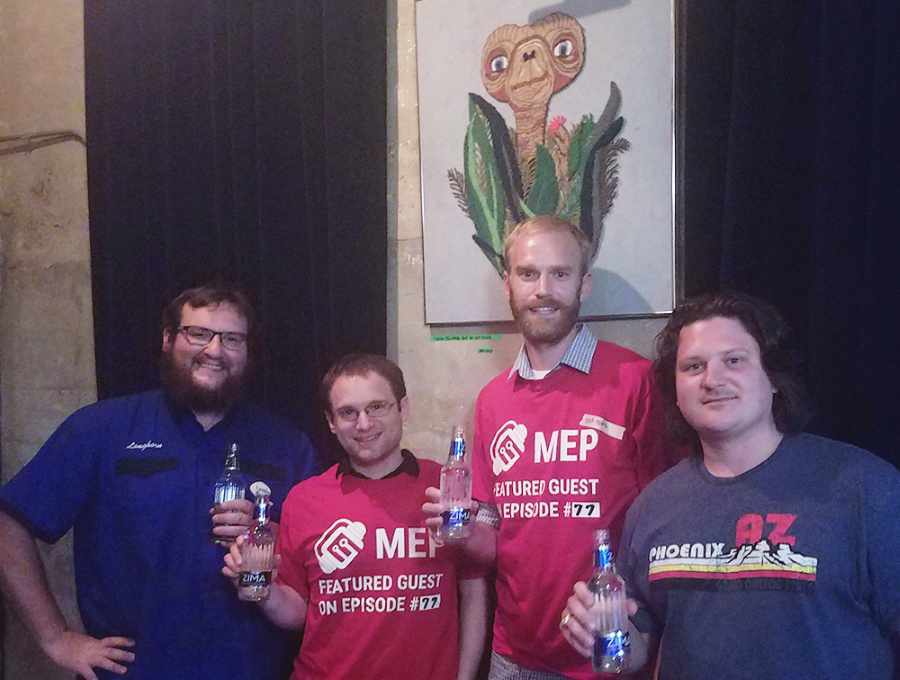 Parker, Eric, Scott, and Stephen "enjoying" Zimas.
The craziest topic we have had on the podcast would probably be on Episode Number 153. We had guests Benjamin Heckendorn and Chris Kraft on to talk about 3D printer technology and humble luffa sponges and how the future of manufacturing could be linked to genetic modifications.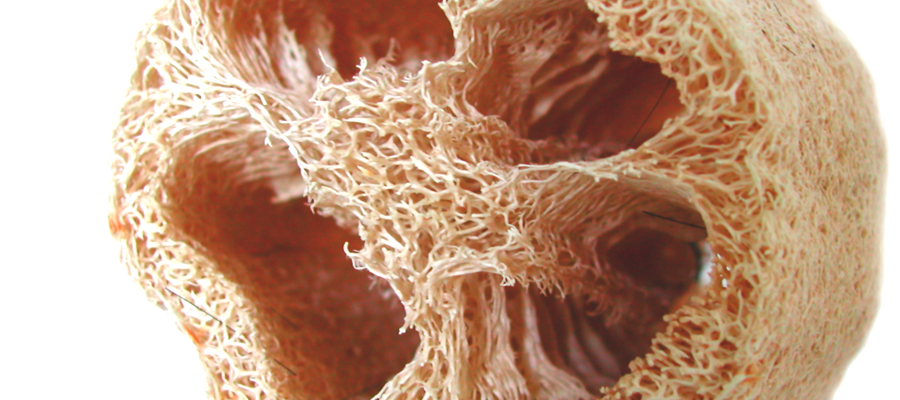 The "infill" of a Luffa Sponge. Will this organic 3D printer be the future of manufacturing?
I would say one of our favorite recurring podcast themes is the Annual MacroFab Star Wars Christmas Special. This is an extra long episode where Stephen, I, and a guest do a deep dive into the engineering of Star Wars. During the most recent one, Episode Number 152, Stephen tried to convince us that Jedi Midichlorians are a name for a subatomic particle that acts as a quantum gauge boson.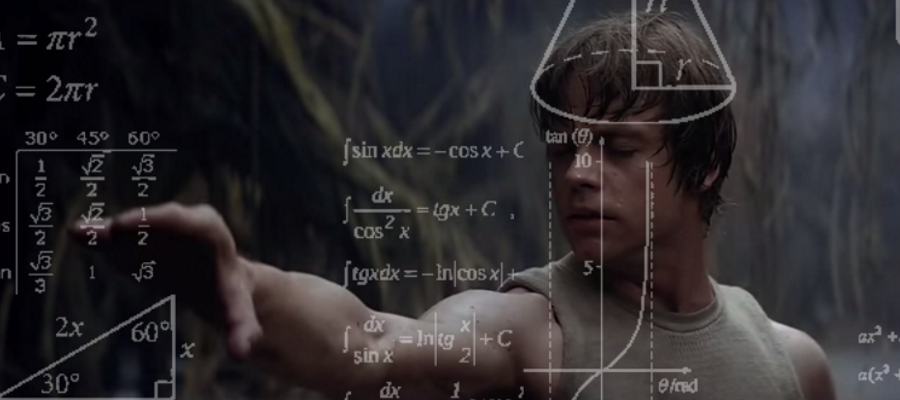 Does Luke Sykwalker use quantum mechanics to move rocks around?

Seems Stephen was on to something with that theory!
Last year we pulled off our first design contest! A big thanks to our sponsors over at Mouser Electronics and our judges: Elecia White podcast co-host at Embedded.FM, James Lewis of the Bald Engineer blog, Katherine Scott, computer vision and robotics guru, and Derek Brodeur of The Current Source. Check out the winners on our blog and take a listen to Episode Number 138 for the MEP's Favorite entry!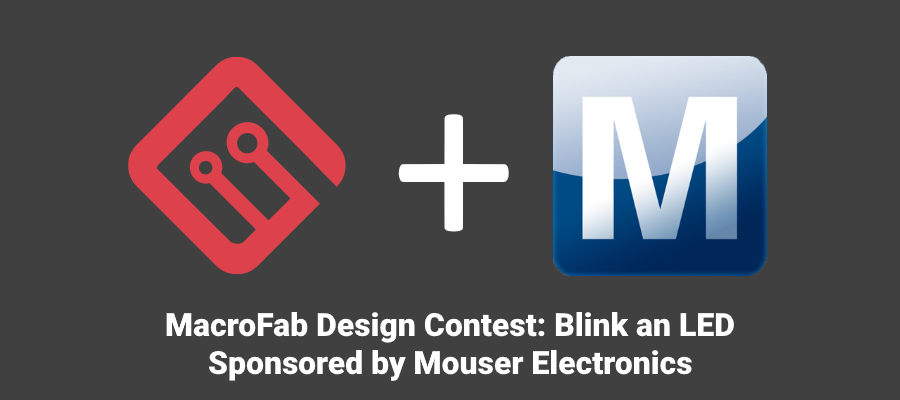 Outside of the podcast, we have the MacroFab slack channel where we keep the keep the conversation from each podcast going each week. Drop on by and spend some time with us and all of the other listeners as we continue to discuss our topics. I hope to see you there and here is to another year for the podcast!
About MacroFab
MacroFab offers comprehensive manufacturing solutions, from your smallest prototyping orders to your largest production needs. Our factory network locations are strategically located across North America, ensuring that we have the flexibility to provide capacity when and where you need it most.
Experience the future of EMS manufacturing with our state-of-the-art technology platform and cutting-edge digital supply chain solutions. At MacroFab, we ensure that your electronics are produced faster, more efficiently, and with fewer logistic problems than ever before.
Take advantage of AI-enabled sourcing opportunities and employ expert teams who are connected through a user-friendly technology platform. Discover how streamlined electronics manufacturing can benefit your business by contacting us today.