With technological advances and changing market trends, there has been a growing movement towards silicon carbide (SiC) and system-on-a-chip (SoC) designs.
Trade wars and ongoing COVID-related issues continue to lead North American electronics manufacturers to look for regional alternatives for PCB assembly.
Engineers must continually seek out new options and keep up with market changes. Take note of these six trends within the electronics industry.
Other Resources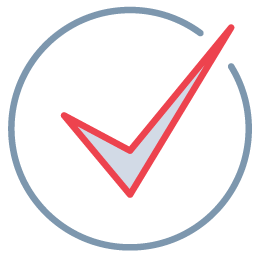 Checkpoint
Rigid-flex PCBAs are ideally suited for high-impact, high-complexity applications.

The rigid-flex PCB assembly is becoming increasingly popular in modern electronics since it combines the benefits of both flexible and printed circuit boards. Rigid-flex PCBs use both rigid and flexible substrates, enabling the electronic engineer to connect multiple layers of flexible and printed subcircuits.
Engineers can create impressive products when they combine these two assembly types. However, it is important to know when rigid-flex PCB design should be utilized and how it should be implemented.
When and How to Use Rigid-flex PCB Design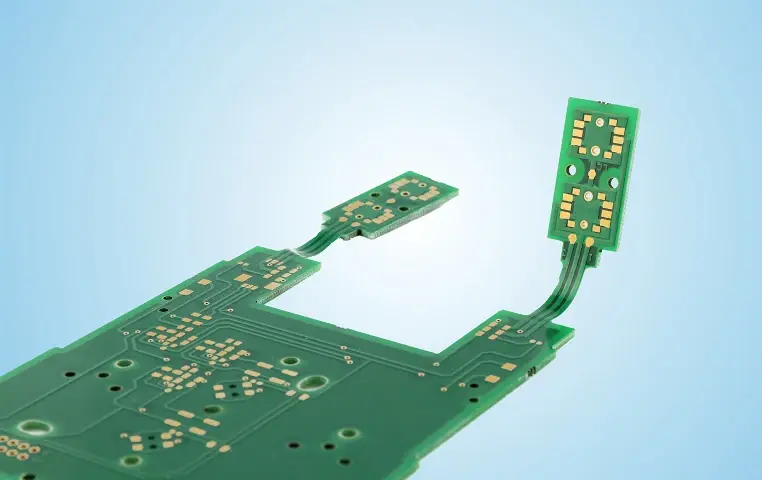 Rigid flex design is applicable for consumer, commercial, and industrial use cases. Generally, these PCBs do well in assemblies with limited space, difficult environments, and multiple rigid boards. For high-impact and high-complexity applications, rigid-flex PCBs' specific packaging is ideal.
Many industries have adopted rigid-flex PCBs, including medical devices, aerospace, military, and automotive. They are widely used in smart devices, laptops, and cameras, as well as in simple sensors. Many electronics engineers prefer rigid-flex PCBs because of their versatility.
The Top Advantages of Rigid-flex PCB Design
The following 5 advantages of rigid-flex PCBs will help you better understand their benefits:
Smaller Footprint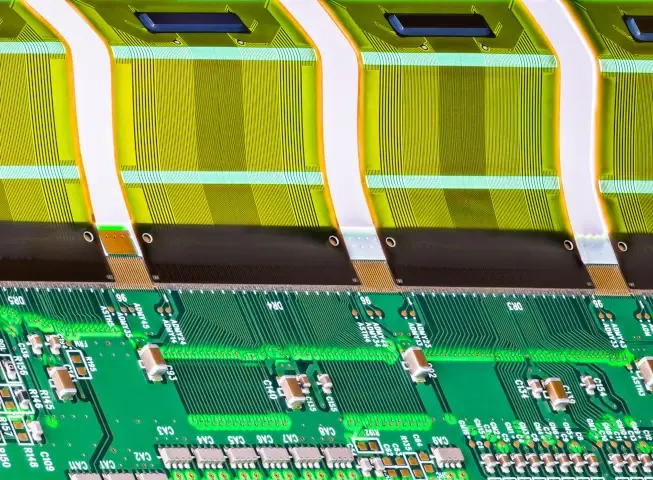 Compared to other PCB design approaches, rigid-flex PCBs enable more consolidated circuitry and infrastructure. Rigid-flex PCBs allow for bending and folding, which means the packaging can fit within smaller devices. Engineers can utilize rigid flex circuit boards' 3D design to fit multiple circuit layers into unique assembly shapes that are smaller in size. There is also less space required for rigid-flex PCBs because circuits are embedded into both substrate types. In addition, rigid-flex PCBs have fewer mechanical components, making them lighter.
Increased Reliability
Several factors contribute to rigid-flex PCBs' reliability over other options. The circuitry is more reliable since there are fewer cross-sectional changes in conductors. Signals don't have to travel across connectors, cables, or solder connections. And since these connections are permanent, stress cannot cause damage, as when wire harnesses are removed and reconnected.
Higher Durability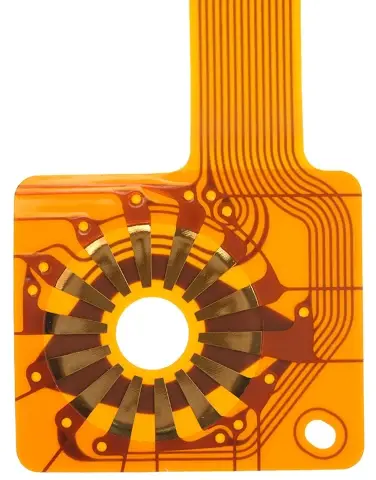 Furthermore, rigid-flex PCBs are highly durable relative to standalone flex or rigid PCBs. Depending on the flex material used, flex sections can bend anywhere from 90 to 360 degrees. Flex sections can also stretch, compress, twist, and undergo other physical transformations without experiencing performance loss. Given these characteristics, rigid-flex PCBs are useful in harsh environments where stability is essential. Higher temperatures and aggressive conditions have less potential to ruin electronic products.
Lower Overall Cost
Rigid-flex PCBs can be more cost-effective compared to rigid PCBs. While the board itself is harder to produce, there are no wired connections to consider. Conductive layers within the flexible and printed substrates eliminate excess circuitry that would otherwise require manual labor to assemble. Rigid-flex PCBs are self-contained circuits, so there's no need to install wire harnesses within enclosures.
Easier Testing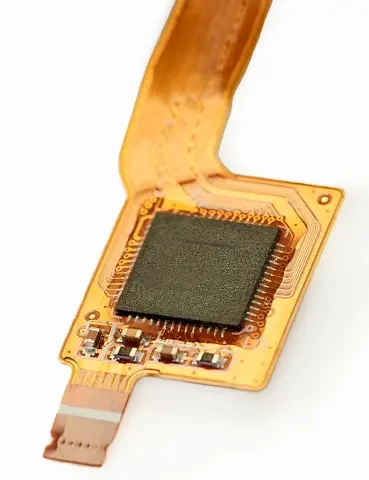 Finally, rigid-flex PCBs are easier to test. Because PCBs are printed with subcircuits during manufacturing, engineers can automate testing. Additionally, fewer components mean fewer connections to test before assembly. Additionally, rigid-flex PCBs are easier to repair and maintain due to their flexible design, which makes them easier for technicians to maneuver around.
Leverage Rigid-flex PCBs in Your Electronics Production Cycle Today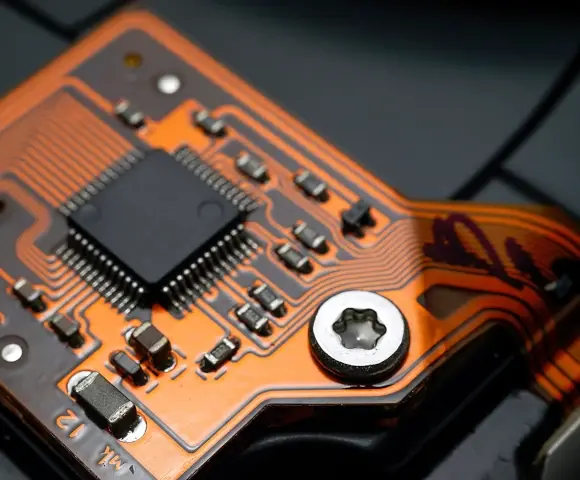 Rigid-flex PCBs are well suited to a wide range of applications. The hard part is building a robust design and production capability to handle designs regardless of their complexity. Fortunately, modern electronics cloud manufacturing solutions make rigid-flex PCB design and production easier.
PCB manufacturers like MacroFab give electronics engineers everything they need to design and produce rigid-flex PCBs at scale. Engineers can upload, share, and iterate on circuit designs in the cloud in collaboration with colleagues in other locations. Once designs are approved, teams can build BoMs with real-time component intelligence. They can ensure that crucial materials are available before moving forward, mitigating the possibility of ECOs or other delays cropping up during production. This helps companies build more resilient electronics production cycles that ultimately benefit the bottom line.
Try a Demo Today
To learn more about how you can design and produce rigid-flex PCBs with MacroFab, try a demo of the platform today.
See It In Action