Related Topics
With technological advances and changing market trends, there has been a growing movement towards silicon carbide (SiC) and system-on-a-chip (SoC) designs.
Rigid-flex PCBs use both rigid and flexible substrates, enabling the electronic engineer to connect multiple layers of flexible and printed subcircuits.
It is difficult to protect each key signal from all noise intrusions, but this must be done to design an effective PCB assembly.
Other Resources
April 22, 2022
As an electronics engineer, it's your job to make sure PCBA documentation is clean, up to date, and complete. Thorough documentation keeps production online and mitigates common challenges. It improves supply chain resiliency and keeps contract manufacturers (CMs) and original equipment manufacturers (OEMs) on the same page, no matter what changes in the supply chain landscape.
At the same time, poor documentation can lead to costly engineering change orders (ECOs) and downtime. When documents aren't well-managed, OEMs can lose track of their designs and end up back at the drawing board.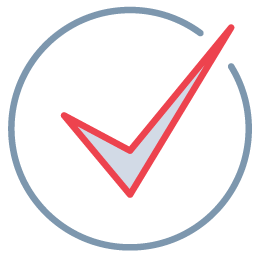 Checkpoint
Unlike material availability, document control remains in your control. Take hold of that power.

This is not uncommon. Many OEMs hand documentation responsibility over gradually to CMs. Critical tribal knowledge may get lost as people leave and products evolve. OEMs then get stuck trying to find another partner without thorough technical documentation on hand. But when something isn't well-documented, it has to be rediscovered. And the rediscovery process is fraught with risk and pitfalls.
Unlike material availability, document control remains in your control. Take hold of that power. The first step is understanding what electronics documentation your CM needs. Next, establish a consistent documentation process early in the design phase. Follow the tips below to overcome common documentation challenges that can hold OEMs back from maximizing their production potential.
Ask your CM for Example Documents
One best practice to incorporate into your electronics manufacturing process is to ask your CM for high-quality documentation examples. Make sure you know what kind of document formatting and document approach your partners expect. This practice should extend to all document types, including:

Mechanical Drawings

Technical Documentation

Assembly Diagrams

Packaging Instructions

Process Documentation
It's also good to ask your CM for general file guidance. In fact, don't be afraid to let them into your early design process so you can talk through the best way to document new product development. Collaborate with your CMs to establish a consistent approach to documentation that will work for them. After, commit to keeping documents up to date internally rather than offloading that responsibility to your manufacturer.
Capture All Drawings and Redlines
Another best practice incorporates all technical drawings and redlines into official document revisions. Don't let stray notes and handwritten edits on PDFs persist. Capture everything in an organized, cohesive story.
Then, maintain one source of truth all stakeholders can refer to. Store your documents in a secure, digital repository that tracks version history. That way, you can go back if needed to look at previous iterations and notes made by others across your supply chain ecosystem.
Document While You Design
You should also make a habit of documenting as you design. This can help you catch process specification issues or design flaws early that you wouldn't notice until further down the road. Keep tabs on as much as you can to a reasonable extent, recognizing that you will refer to your documentation often.
For example, if you find yourself making assembly assumptions, document it. If that assumption changes, update your documentation and explain what led you to change your approach. Thorough record-keeping can help others understand the thought process behind your final designs and simplify future rediscovery efforts significantly.
Consider Downstream Functionality and Test Procedures
Additionally, it's important to consider functionality and test procedures critical to your PCB design. Keep track of any test points you can match to specific procedures, and record details related to fixtures used in the design/prototyping phase. These notes can be invaluable as you move into first article inspections and full-scale production. Not only do you want to document details related to your products, but you also want to collect as much information as possible about the processes, fixtures, and tools needed to test them.
Get Your PCBA Documentation Right Today
By following these best practices, you can save time and effort across your electronics manufacturing process. You can take back control over documentation and reduce your dependency on a single CM to keep your records up to date. When you have control, you can switch between manufacturing facilities while ensuring whoever you work with has everything they need for success.
Ultimately, clear documentation enables you to stay on top of all designs and prevents ECOs from disrupting your roadmap. As a result, your business keeps selling products and generating revenue. For those struggling to keep PCBA documents organized, consider investing in an electronics manufacturing platform that makes it easy to upload, store, and share documents with key stakeholders. A solution like MacroFab will keep your essential records secure and allow you to share those documents with CM partners all over the world.
Request a Demo
Learn how MacroFab can help you overcome your PCBA documentation challenges.
Contact Us
About MacroFab
MacroFab offers comprehensive manufacturing solutions, from your smallest prototyping orders to your largest production needs. Our factory network locations are strategically located across North America, ensuring that we have the flexibility to provide capacity when and where you need it most.
Experience the future of EMS manufacturing with our state-of-the-art technology platform and cutting-edge digital supply chain solutions. At MacroFab, we ensure that your electronics are produced faster, more efficiently, and with fewer logistic problems than ever before.
Take advantage of AI-enabled sourcing opportunities and employ expert teams who are connected through a user-friendly technology platform. Discover how streamlined electronics manufacturing can benefit your business by contacting us today.