Related Topics
With technological advances and changing market trends, there has been a growing movement towards silicon carbide (SiC) and system-on-a-chip (SoC) designs.
Rigid-flex PCBs use both rigid and flexible substrates, enabling the electronic engineer to connect multiple layers of flexible and printed subcircuits.
It is difficult to protect each key signal from all noise intrusions, but this must be done to design an effective PCB assembly.
Other Resources
October 29, 2018
This week's Red Hot PCB comes from our friends at Hackaday. It's a revision of their Basic Badge and is for the upcoming SuperCon Nov. 2-4, 2018. We were so excited to build their first article and production run! The SuperCon badge has a full QWERTY keyboard, beautiful color screen, and a speaker with 3-voice audio. There's an interpreter and editor so that you can write your own programs in the BASIC programming language and store sixteen programs of up to 16 kb in size. It runs CP/M so you can play Zork on it (loaded by default) or use a serial to USB to load your own programs.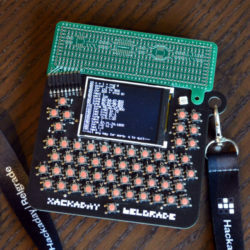 According to the builders (Voja Antonic: Hardware, Jaromir Sukuba: Software), this is just the beginning of their design. It gained initial interest after being wildly popular at the Hackaday Belgrade conference in May. Head over to that project page on Hackaday to prep for this week's super conference!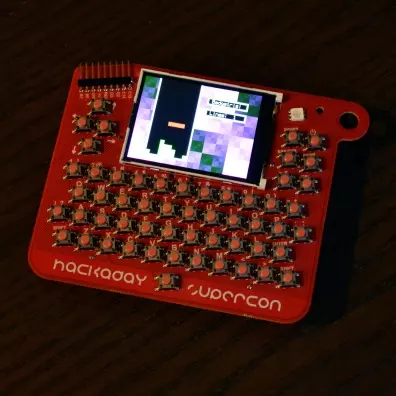 Show up at Supercon this year and grab your badge, any extras will be sold on Tindie.
About MacroFab
MacroFab offers comprehensive manufacturing solutions, from your smallest prototyping orders to your largest production needs. Our factory network locations are strategically located across North America, ensuring that we have the flexibility to provide capacity when and where you need it most.
Experience the future of EMS manufacturing with our state-of-the-art technology platform and cutting-edge digital supply chain solutions. At MacroFab, we ensure that your electronics are produced faster, more efficiently, and with fewer logistic problems than ever before.
Take advantage of AI-enabled sourcing opportunities and employ expert teams who are connected through a user-friendly technology platform. Discover how streamlined electronics manufacturing can benefit your business by contacting us today.