With technological advances and changing market trends, there has been a growing movement towards silicon carbide (SiC) and system-on-a-chip (SoC) designs.
Rigid-flex PCBs use both rigid and flexible substrates, enabling the electronic engineer to connect multiple layers of flexible and printed subcircuits.
Engineers must continually seek out new options and keep up with market changes. Take note of these six trends within the electronics industry.
Other Resources
The first stage of a successful proof of concept for a new electrical project is a working prototype. In complex projects, PCBA prototyping establishes design feasibility and future manufacturability. This process takes ideas from paper through the design stage to a functional demonstration.
However, prototyping can become inefficient if basic rules are ignored. Prototyping unique, untested processes typically happen as small-volume runs. But too many one-off builds create inefficiencies, leading to increased costs and lost time. Luckily there are several tried and true strategies that can help you lower costs and effort while saving time on your next PCBA prototype.
Choose a CM Partner for Your Entire Order
When searching for a CM with the capability to build your prototypes, the inclination is often to find a small- batch supplier specializing in prototypes. However, this can cause future delays when you need to roll prototype development into final manufacturing; your new manufacturing partner has no history with your job and begins the manufacturing process with zero knowledge. Building knowledge must begin all over again. This takes time and effort.
A faster and often lower cost strategy is to identify a CM manufacturing factory network with both prototyping and volume manufacturing capabilities. A digital manufacturing company can communicate information between customers, suppliers, and manufacturing partners, maintaining order information within a digital thread through a central platform. This enables a seamless transition from prototyping to production by leveraging shared learnings from the prototype stage forward.
Communicate with your CM
Your chosen CM should be your partner in the prototyping and development process. Communicating with them throughout the project not only enables your CM to build your project better, it also saves you time and effort and minimizes re-work.
Involve your partner early in your project and discuss design changes to avoid fabrication issues down the road. This includes clearance issues, material choices, stack ups, or other special requirements.
Your CM can also help you determine when and where simpler or less expensive processes or materials will suffice without compromising design integrity. They can suggest alternative parts with better price or availability. This is an important step to cut costs, especially as prototypes move into larger production runs. Additionally, good communication now can identify any possible design omissions or challenges. For example, a small, congested board creates assembly challenges (and associated costs) that can be reduced with some simplification.
Component Selection Matters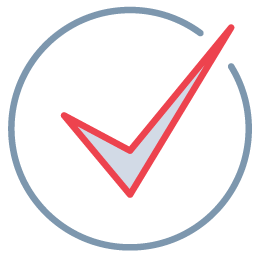 Checkpoint
The availability of your entire BOM is critical to prevent unwanted prototyping delays.
Additionally, it is a good idea to add alternative parts into your BOM. This allows a CM to order back-up components when the primary is either unavailable or has a prohibitively long lead time that could delay a prototype build. While component cost may be critical, the availability of the entire BOM is critical to prevent unwanted prototyping delays.
Discuss and Use a DFM with your CM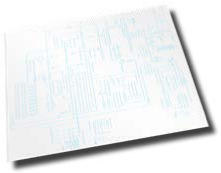 A design for manufacturing (DFM) plan is the guide for bringing a new product to production. This process starts during the design phase, but it is first tested during prototyping. It details the BOM, processes, capabilities and technologies needed for a new product production.
A good DFM will verify layout, board complexity, via placement, surface finish, and other board specifications to ensure every process, procedure and component works as it should. This manufacturing framework ensures smooth prototype execution and is designed to cut down on rework and unneeded iterations. Work with your CM during the design and prototype stage to implement your DFM to save time and costs.
Consider All Costs
While the prototyping stage is not a long-term recurring event, it may be easy to neglect all the hidden and potential costs associated with decisions at this stage. While prototyping costs end at assembly and components, timely prototyping success will gate your design progress. Potential delays can impact the overall project's value.
Always consider delay and idle time impacts. Additionally, future production costs should always factor in. Using unique or hard-to-find components as part of your design when more common items will suffice will have far-reaching impacts on production costs and timelines. It could even result in a redesign sooner rather than later.
Additionally, a single board prototyping run may prove less cost-effective than building multiple boards. Extra boards offer a chance to further test and tweak a design before running another iteration. Work with your CM to ensure you're choosing the most cost-effective option. Digital platforms like MacroFab can easily toggle production size to let you compare different pricing options.
Building your PCBA prototype is an essential milestone to showcase the capability of a new project. But it's only the first step in a larger process. Make sure to keep focus on the real goal: creating a quality product that can be manufactured successfully at scale.
Using the tips mentioned above will help you save time, money and effort and minimize waste as you work through the prototyping process and move to manufacturing at scale.
Choose the Optimal Contract Manufacturer for New Product Prototyping
If you're struggling with building a prototyping plan for a successful product launch, find more information in this white paper.
Download the Whitepaper