Related Topics
Transportation expenses, geopolitical factors, and the narrowing labor cost have caused companies to consider moving operations to North America.
As a result of the recently passed CHIPS Act, a new generation of domestic chip factories will flourish from New York to Texas.
Nearshoring to Mexico is an ideal choice for most North-American companies that need volume PCBA manufacturing.
Other Resources
October 13, 2022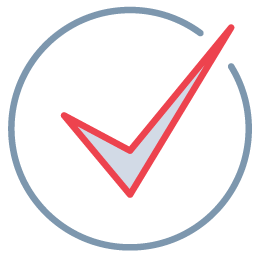 Checkpoint
Switching to Mexico today is a smart long-term move for companies wanting to enjoy nearshoring manufacturing advantages.
As an outsourcing location for electronics manufacturing, Mexico is becoming increasingly popular. For companies serving North American markets, the country is a great choice. Every year, Mexico's contract manufacturing (CM) capabilities improve, as more production flows through its facilities. Moreover, Mexico produces a steady stream of engineering talent each year, fueling the growth of its manufacturing sector.
Switching to Mexico today is a smart long-term move for companies with midsize to large production runs wanting to enjoy nearshoring manufacturing advantages. The solution isn't just a short-term fix for the global supply chain disruptions we've seen recently. To that end, for organizations looking to make a move from more traditional CM regions, like Asia and the Middle East, here are four reasons to choose Mexico:
Overlapping Time Zones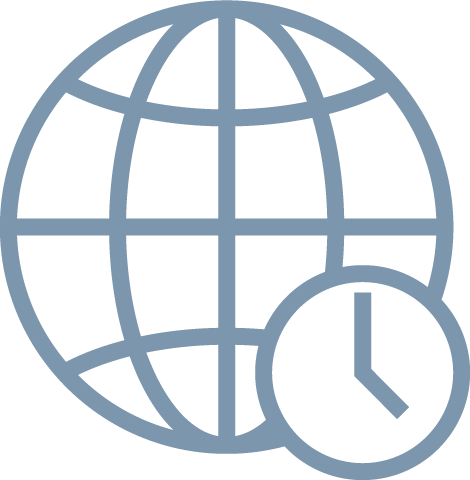 Mexico-based facilities operate on a similar schedule to North American businesses. This overlap in time zones enables engineering and sourcing teams to communicate more effectively with people on the production side. Plus, traveling to Mexico only requires a short plane ride or drive across the border. As a result, making quick facility visits to address things that come up during production is straightforward.
Easier Logistics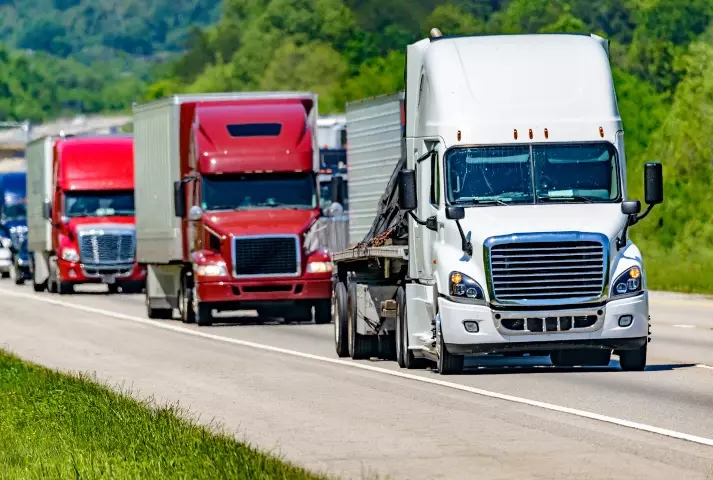 Bringing finished goods in from Mexico is fast and convenient. The manufacturing industry in that region covers a wide range of technical fields. It also delivers quality PCBAs much faster than other overseas manufacturing markets due to its proximity to the United States and the ease of transport via land-based options. Companies don't have to deal with shipping ports or cross-ocean transport where so much volatility exists today.
Greater Responsiveness
A related benefit to having time zone proximity is increased responsiveness from Mexico-based CMs. When working with CMs in Mexico, there's less back-and-forth that happens across multiple business days. On top of that, finding English speakers isn't difficult. This is particularly valuable during testing when engineering support is in high demand, or during the ramp-up of a new product when things can evolve rapidly and you need a CM who can adapt to changes.
Better Pricing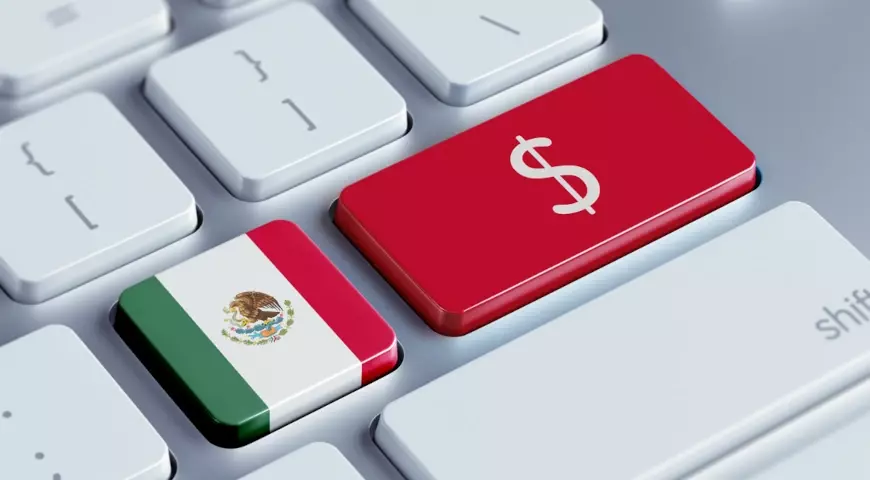 Electronics manufacturing in Mexico is also cost-effective. In fact, companies can often find prices comparable to what they would receive in other popular manufacturing regions. Mexico has actually had lower labor costs in recent years than China. When other benefits are considered, such as lower logistic costs and faster delivery, the total costs are quite favorable.
Why It's Hard to Find a CM in Mexico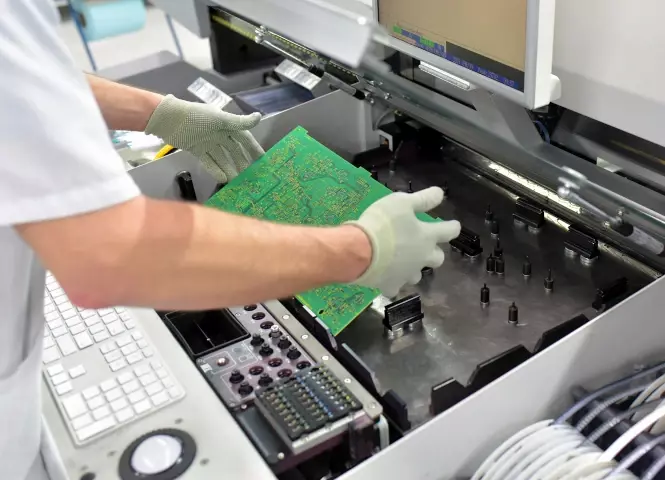 The process of partnering with CMs in Mexico is not without its challenges, of course. To begin with, entering a new international market is never easy. To conduct business abroad, you must build new relationships, navigate unfamiliar territory, and learn foreign business laws.
Furthermore, it isn't always clear who can meet your specific electronics manufacturing needs with the right capabilities, capacity, and experience. Consequently, you must analyze past performance and assess the technology and equipment of potential vendors. The pressure is also on you to determine whether a factory can meet your production needs now and into the future.
Furthermore, verifying key quality certifications with many potential vendors is time-consuming. Adding this step to the CM search process adds unnecessary complexity, especially if a platform such as MacroFab already has this information readily available.
Lowering Complexity with MacroFab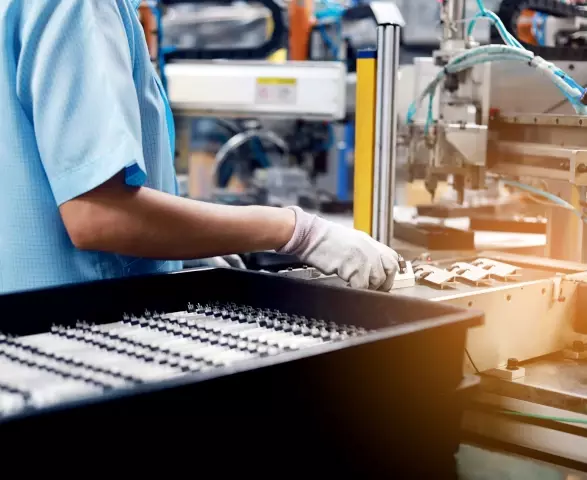 With nearly a decade of electronics manufacturing experience in Mexico, MacroFab is an established gateway into that country's manufacturing sector. Utilizing MacroFab's PCBA manufacturing footprint in Mexico can de-risk your nearshoring electronics manufacturing process without sacrificing cost-effectiveness.
MacroFab matches jobs with the best location based on overall costs and delivery requirements. Often, this means keeping smaller and midsized production runs in American facilities, while outsourcing larger jobs to Mexico. The benefit of working with MacroFab is that you have the option of manufacturing in both countries as your needs dictate. It is possible for companies to prototype, test, and finalize designs in the U.S. before moving forward with mass production in Mexico, without changing contract manufacturing partners. With this approach, they get the best of both worlds – fast iteration in the beginning and low-cost scaling as they progress.
Guadalajara is home to our main manufacturing facility, which provides manufacturing, warehousing, kitting, and quality inspection services. The international office provides access and visibility into our Mexico-based facilities and the peace of mind you might not receive when working with a CM in APAC or the Middle East.
If you want to ramp up electronics manufacturing in Mexico, don't be concerned about startup challenges. We've already done the hard part. With its Mexico-based manufacturing capacity, MacroFab offers all the advantages described above without any downsides.
Learn more about manufacturing in Mexico
Download this whitepaper to see if Mexico an option for your electronics manufacturing.
Download the Whitepaper
About MacroFab
MacroFab offers comprehensive manufacturing solutions, from your smallest prototyping orders to your largest production needs. Our factory network locations are strategically located across North America, ensuring that we have the flexibility to provide capacity when and where you need it most.
Experience the future of EMS manufacturing with our state-of-the-art technology platform and cutting-edge digital supply chain solutions. At MacroFab, we ensure that your electronics are produced faster, more efficiently, and with fewer logistic problems than ever before.
Take advantage of AI-enabled sourcing opportunities and employ expert teams who are connected through a user-friendly technology platform. Discover how streamlined electronics manufacturing can benefit your business by contacting us today.