Related Topics
Even though the CHIPS Act will funnel tens of billions of dollars into semiconductor factory construction, new domestic fabs won't solve every problem.
Despite the challenges posed by global supply chains, sales of new robots still grew slightly at 0.5%, with 384,000 units shipped globally in 2020.
Exports from mainland China, Japan, and South Korea have softened in recent years. Global electronics exports from these countries showed no growth.
Other Resources
March 23, 2022
Recent data released by Statista Supply Chain Index indicates the US manufacturing supply chain is most at risk to supply chain disruptions. Over the last few years there has been an immense paradigm shift caused by the pandemic and related issues, catching many businesses off guard as sourcing moved swiftly away from old protectionist measures and toward a new model relying on supply chain agility and speed. Key industries relying on electronics manufacturing ramped up demand so quickly that inventories of necessary components like semiconductors have dropped from a 40-day supply down to 5 days, leaving many scrambling to find new and faster ways to increase supply.
What challenges should you be aware of right now that may affect your own supply chain, and what strategies should you consider to further cut risk? Here are some suggestions.
Rising Shipping Costs, Longer Lead Times
Challenge:
Skyrocketing freight costs from Asian locations created issues for American manufacturers. So too have costs associated with longer lead times caused by port delays on both sides of the Pacific. Shipments often wait for space within cargo holds only to wait again upon arrival off the US coast for a place in port. At the beginning of 2022, delivery time from Asian sources stretched to a record high of 113 days.
Opportunity:
Forward-thinking companies are now exploring reshoring options to minimize shipping costs and risks. While removing complicated manufacturing jobs from a long-standing Asian partnership can take months, other SKUs relocate faster and with less difficulty. Working with a cloud manufacturing service can expedite the process by providing access to excess factory capacity across your new partner's network.
Retaining and Retraining Workforce
Challenge:
In recent years, supply chains have embraced newer technologies like automation, robotics, and blockchain. Now, shipping resiliency is inextricably linked with manufacturing productivity and technology investment. While the US has invested in industrial robotics, AI, and other Industry 4.0 technologies, workforce training hasn't kept pace with the demand. Finding enough skilled workers to fill open positions remains a challenge here and across the world.
Opportunity:
As countries
invest in technology and additional education programs
, local companies will enjoy a ready supply of reliable, local labor. This will drive regional economic growth and prove a win for manufacturers through lowered costs, improved outputs, and shorter supply chains that expedite deliveries.
But working with existing North American contract manufacturers with in-place robust teams can provide the same benefits now. Look for a cloud manufacturing service network to provide diversification and reduce risk further.
Balancing Tech Needs With Cash Flow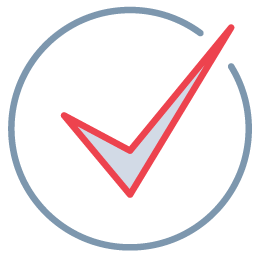 Checkpoint
Lost opportunity has a cost too. Consider how to accomplish goals with less risk through symbiotic partnerships.
Challenge:
Supply chain restructuring and technology adoption comes at an economic cost. To successfully achieve any of these goals, companies must have access to readily available cash flow. But in unstable economic times like we've seen the last few years the risk-averse or cash-strapped may feel such measures remain outside their reach.
Opportunity:
However, lost opportunities have a cost, too, sometimes far greater than the cost of action. Rather than looking at the situation as all-or-nothing, consider what can be done at this time. Opportunities through symbiotic partnerships can achieve goals for less monetary output. As an example, cloud manufacturing service companies can help with reshoring efforts and risk reduction through manufacturing diversification, typically for equal or lower end costs than current Asian options.
We remain far from solving existing supply chain issues. The current hurdles are not going away. But failure to respond will do nothing to reduce risk. Consider how diversification and shortening your supply chain can impact your company's future, especially as disruption continues through this year or longer.
Build A Responsive, Flexible, & Resilient Supply Chain That Actually Works
Show Me How
About MacroFab
MacroFab offers comprehensive manufacturing solutions, from your smallest prototyping orders to your largest production needs. Our factory network locations are strategically located across North America, ensuring that we have the flexibility to provide capacity when and where you need it most.
Experience the future of EMS manufacturing with our state-of-the-art technology platform and cutting-edge digital supply chain solutions. At MacroFab, we ensure that your electronics are produced faster, more efficiently, and with fewer logistic problems than ever before.
Take advantage of AI-enabled sourcing opportunities and employ expert teams who are connected through a user-friendly technology platform. Discover how streamlined electronics manufacturing can benefit your business by contacting us today.