We'll delve deeper into the supply chain challenges facing electronics companies and explore the impact on the quality outcomes of their products.
The warehousing crunch has put a strain on electronics companies that rely on quick delivery of electronic components or PCBAs, especially from overseas.
Even though the CHIPS Act will funnel tens of billions of dollars into semiconductor factory construction, new domestic fabs won't solve every problem.
Other Resources
Component shortages within the electronics market have now made national news for months. But the current market volatility is unique in its scope and reach in that few product families remain exempt from complicating factors.
MacroFab's sourcing experts now expect lead times for more complex semiconductors like FPGAs and microprocessors to remain long due to wafer fabrication shortages. While the US has multiple new fab plants planned, building such factories is a complicated process made more complex due to today's supply chain issues. Expect new fab plants to come online some time in 2023.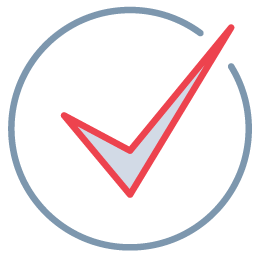 Checkpoint
In this kind of market, it is important to embrace practices allowing you to react fast.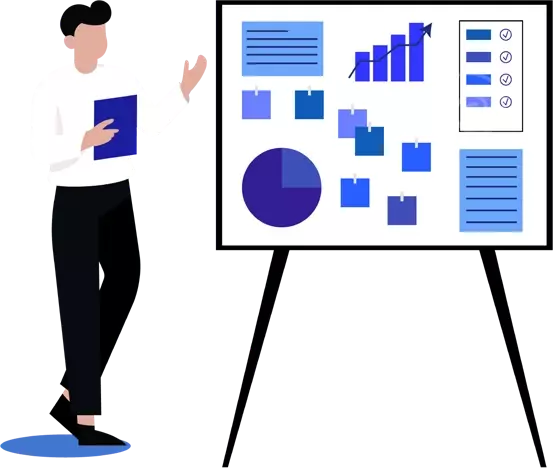 Neon Supply Chain Stressed

Roughly 85 percent of all semiconductor chips manufactured today require neon gas to drive precise lasers used during their creation. Ukraine processes close to half the world's neon supply. Neon is a byproduct of steel-making and comes to Ukraine from Russia before processing and shipment.
According to Reuters, two of the largest neon processing sites in Ukraine shut down early in March. While semiconductor manufacturers often keep several months of neon in reserve, it is unclear how long after current fighting ceases that production will resume given the damage to Ukraine's infrastructure and their deteriorated relationship with Russia.
Supply Chain Update: Prices and Lead Times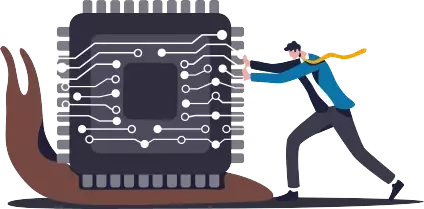 While some memory chips report decreasing or stable prices, most discrete and passive components may continue to rise in price. Automotive-grade components may have longer lead times due to electronic vehicle industry demand.
Manufacturers continue to work toward more production capacity, but raw material shortages have hampered their efforts. Meanwhile, pandemic shutdowns across China, especially those located around Shanghai, shuttered other manufacturing locations, adding more pressure. Shanghai is China's most important industrial base and home to the world's largest port.
According to the ECIA, the electronics market will have ongoing challenges as we move through Q2, including sourcing issues driven by the war in Ukraine and Russia and the impact of increasing inflation here in the USA. Market performance, however, is expected to remain stable or strong with all component categories remaining above ECIA's benchmark line of 100.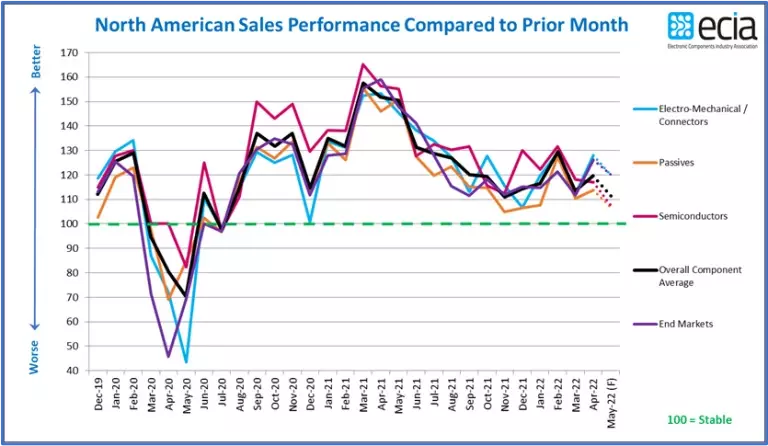 Minimizing the Impact on Your Orders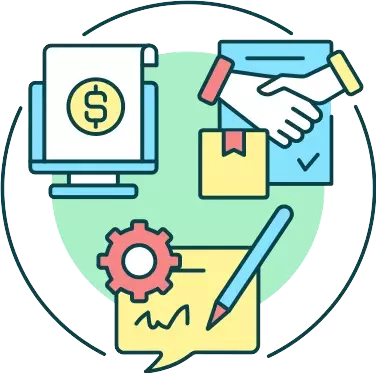 MacroFab's sourcing team will continue working with our customers to mitigate the pain of this changing and volatile environment. In this kind of market, it is important to embrace practices allowing you to react fast. Take steps now to ensure you're in the best position to weather current and future challenges, including:
Visibility. Use the MacroFab platform to get real-time updates on market availability and component prices related to your BoM. This can identify components that may put your production timelines at risk. If a specific component shows long lead times or becomes unavailable, our team can help you source viable, safe replacements.

Reach. MacroFab is a CM and a strategic sourcing provider rolled into one, with deep ties to distributors, suppliers, and vetted third-party sources. This lets us keep your orders on track by safely providing parts through the secondary distribution market when traditional channels have prohibitively long lead times or low stock.

Flexibility. Consider implementing a blanket authorization for PPV (purchase price variance) on any hard-to-find components with limited or no replacement options. This increases MacroFab's reaction speed when securing stock on your behalf by omitting slower engineering change order (ECO) processes and minimizing back-and-forth communication. With a pre-approved PPV in place, your necessary parts can be purchased immediately as they become available before they leave the market or change price.

Increase Planning and Lead Times. Finally, talk to your sales representative about long-term planning for the next 24 months. Extended lead times for some microcontrollers, processors, and analog devices and high book-to-bill ratios (the number of orders placed compared to the number of orders filled) indicate significant order backlogs for some parts. To ensure the best production outcomes, you may want to consider increasing your planning window.
Final Word
The last few years have been fraught with challenges. MacroFab will continue to support our partners to effectively plan for future needs to best meet product delivery deadlines. Reach out to our team if you have more questions or would like to talk about ways to ease your particular barriers and roadblocks.