Related Topics
The warehousing crunch has put a strain on electronics companies that rely on quick delivery of electronic components or PCBAs, especially from overseas.
Even though the CHIPS Act will funnel tens of billions of dollars into semiconductor factory construction, new domestic fabs won't solve every problem.
Despite the challenges posed by global supply chains, sales of new robots still grew slightly at 0.5%, with 384,000 units shipped globally in 2020.
Other Resources
April 12, 2022
Relying on single-source electronics components is one of the riskiest moves an engineer can make to ensure design success. Single source parts, which have only one manufacturing location, constrict your supply chain options and pin your product's future to a sole option. But what happens if that option disappears, has limited availability, or becomes so expensive you're unwilling–or unable–to buy at the offered price?
It's important to understand when and why single-sourcing occurs. While specific components may differentiate your product or deliver other rewards not available from substitutes, a redesign may identify a workaround that saves time, money, and frustration that inevitably happens when your only choice becomes under-sourced or unavailable.
In rare instances, a single component may be the only choice you have. But this strategy irrevocably ties your production to another company's dependability. Risk mitigation demands having a strategy to untie the connection if a worst-case scenario occurs. Here are our tips for protecting your production from single-sourcing uncertainty.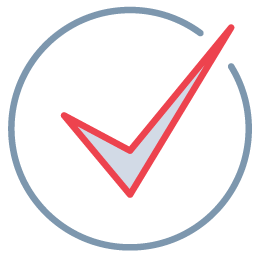 Checkpoint
The sooner you recognize possible roadblocks the better you can plan around them, keeping your production from screeching to a halt.
Tip #1: Have a Plan in Place
While it's impossible to plan for every possible outcome, a general plan for probable disruptions is not only wise, it's a necessary step in protecting your business from lost time, lost revenue, and production stops.
This plan should include regular updates organizing and tracking single-source component availability. Use online information from electronic part search engines and datasheet databases to keep you up-to-date on pricing, availability, and compliance status, as well as any changes in the manufacturer's business structure that could put your sourcing in jeopardy.
If you want to go further, consider performing a monthly or quarterly review of any additional factors likely to impact proper supplier operation. This may include trade, tariffs, weather impacts, political changes, or even holidays like Chinese New Year. The sooner you recognize possible roadblocks, the better you can plan around them. This sort of deep audit analysis can save your company dozens if not hundreds of hours of back-and-forth searching for that one all-important component keeping your production at a standstill.
Additionally, you must understand which parts have only one source. If a part can be located and purchased through multiple distribution channels businesses may consider it to be a multi-source component. However, if these distributors are sourcing from a single manufacturer, the part has a single brittle derivation point carrying risk to your final production. Check down to the manufacturing level to ensure components are built in several locations.
Tip #2: Track Critical Component Lifecycle
Cut the risk of single-source electronics components with visibility into the product lifecycle. Components evolve, reach maturity, enter end-of-life final purchase status, and then reach obsolescence. Each stage offers different availability and cost. Once a component reaches end-of-life, you may see a significant final-buy price uptick, especially if the component remains in demand.
By maintaining visibility into the component lifecycle, you can prepare a proactive approach. This offers opportunities to find and inventory components while they remain available so you have no delay in the manufacture of your product.
This also gives you a chance to minimize costs through a design refresh based upon forecasted obsolescence dates. It's better to create an adjusted design before items become too expensive or hard to find, letting you maintain focus on product design rather than on existing sourcing problems. The last thing you want is to be surprised by an EOL announcement.
Tip #3 (with a caveat): Shift from Just-in-Time to Just-in-Case
In good times when everything is functioning smoothly, lean supply chain management is ideal. A JIT approach minimizes warehousing costs by purchasing components only as you need them, prioritizing efficiency over risk.
But when risk is already baked into the supply chain due to external factors, it may be time to consider a just-in-case approach instead. This strategy purchases stock ahead of need, maintaining weeks or even months of on-hand critical components to ensure business continuity regardless of external pressures.
JIC buying must factor in warehousing and other costs, but it can be an effective high-risk mitigation strategy. Additionally, companies like MacroFab can provide consignment services to warehouse and inventory components for your future manufacturing needs.
But there's a caveat: this strategy can backfire. It is possible for JIC buying to lead to an oversupply situation. This happens when lowered demand or shifting design needs leaves purchased inventory unused. If you choose to employ JIC buying, make sure to carefully consider your needs for the coming months and make sure to only buy for predetermined needs.
Additionally, if too many companies employ JIC buying at the same time, phantom demand can push up component prices. However, once the rush to buy is over and demand stagnates, prices drop. If a company caught early in the buying cycle has leftover inventory, they may be left with a lose/lose decision: hold on to components they may never need, or sell them at a significant loss.
How to Lower Single-Source Component Risks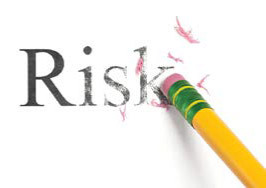 The best strategy for single-source componentry is removing the risk altogether. Consider building an alternative parts strategy offering comparable alternatives to expand your sourcing. Designating reliable swaps helps build out your inventory plan so production time is never held up. It also provides you with a predetermined and pre-tested alternative if it's needed, rather than putting you in a situation where an alternative has to be found at any cost. If you're unable to do this in-house, your CM can help.
Additionally, reach out to your CM to review how they can help with your strategic sourcing. Contract manufacturers often have deeper and wider sourcing options to pull from and have spent years building a secure and vetted supplier list. They may have resources you don't know about or don't have access to.
MacroFab tailors sourcing strategies to your needs. Expand your sourcing using our experienced in-house team and our expansive, vetted vendor options. Build a plan that will maintain your necessary parts while reducing lead-times and improving forecasting, keeping your production on track. MacroFab can even help manage and ship after-build inventory.
Ready to Learn More?
Get in touch with our sales team today to learn how we can help.
Reach Out to Us
About MacroFab
MacroFab offers comprehensive manufacturing solutions, from your smallest prototyping orders to your largest production needs. Our factory network locations are strategically located across North America, ensuring that we have the flexibility to provide capacity when and where you need it most.
Experience the future of EMS manufacturing with our state-of-the-art technology platform and cutting-edge digital supply chain solutions. At MacroFab, we ensure that your electronics are produced faster, more efficiently, and with fewer logistic problems than ever before.
Take advantage of AI-enabled sourcing opportunities and employ expert teams who are connected through a user-friendly technology platform. Discover how streamlined electronics manufacturing can benefit your business by contacting us today.