Related Topics
It is difficult to protect each key signal from all noise intrusions, but this must be done to design an effective PCB assembly.
Other Resources
June 26, 2017
Fresh off of our assembly line, these weeks Red Hot PCB features AFAB Enterprise's latest version of their hydrophone preamp boards which are designed to provide signal conditioning when connecting the hydrophone to digital recorders, sound interface, or any test equipment.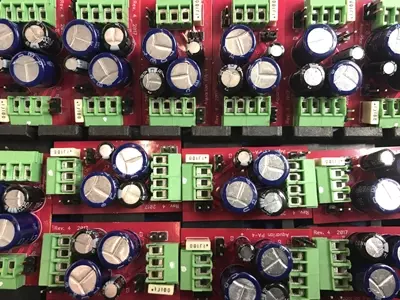 These low noisePA4 hydrophone amplifiers can be phantom powered or used with external 6 to 12-volt DC power supply. The gain is user-adjustable from 6 to 56dB by jumper configuration and output wiring. There are several custom configurations that can be made to extend bandwidth, gain and power options.
Thanks to Robb from AFAB Enterprise for his contribution to this week's Red Hot PCB.
Was this post helpful? Let us know in the comments below.
About MacroFab
MacroFab offers comprehensive manufacturing solutions, from your smallest prototyping orders to your largest production needs. Our factory network locations are strategically located across North America, ensuring that we have the flexibility to provide capacity when and where you need it most.
Experience the future of EMS manufacturing with our state-of-the-art technology platform and cutting-edge digital supply chain solutions. At MacroFab, we ensure that your electronics are produced faster, more efficiently, and with fewer logistic problems than ever before.
Take advantage of AI-enabled sourcing opportunities and employ expert teams who are connected through a user-friendly technology platform. Discover how streamlined electronics manufacturing can benefit your business by contacting us today.