MacroFab empowers companies with new tools to proactively manage risks when relying on parts that can go out of stock at a moment's notice.
This expansion will accommodate the changing business needs for OEMs with improved tools and a flexible set of options for every stage of production.
If you're a supply chain professional, engineer or business owner this webinar will show you how you can access an agile digital platform that brings the
Other Resources
Our awesome development team continues to work hard to improve your experience with the MacroFab Platform. Here are some changes made we made in the past few weeks as they relate to importing an Excel spreadsheet as a BoM, and new details on the Dashboard.
Importing an Excel spreadsheet as Bill of Materials (BoM)
We have supported uploading Excel files (.xlsx) as a bill of materials, and we now have improvements for those customers with these types of files.
For those uploading an .xlsx file with their PCB, you are now alerted that the BoM tab houses these files for import processing.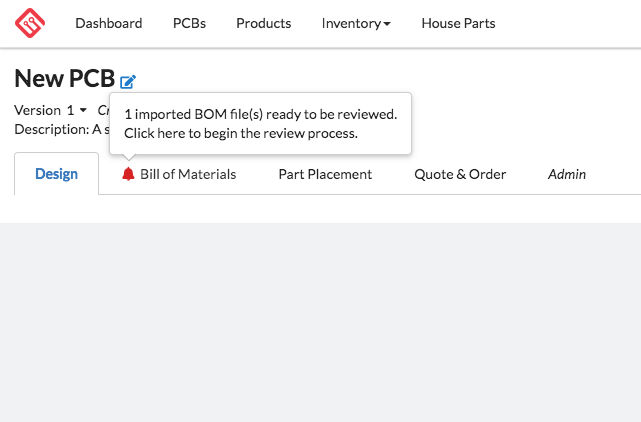 When navigating to the BoM tab, you will be presented with a file or list of files for processing. Once the files are processed, they are removed from the pending list. You will also have the ability to delete files you no longer want to import to your project.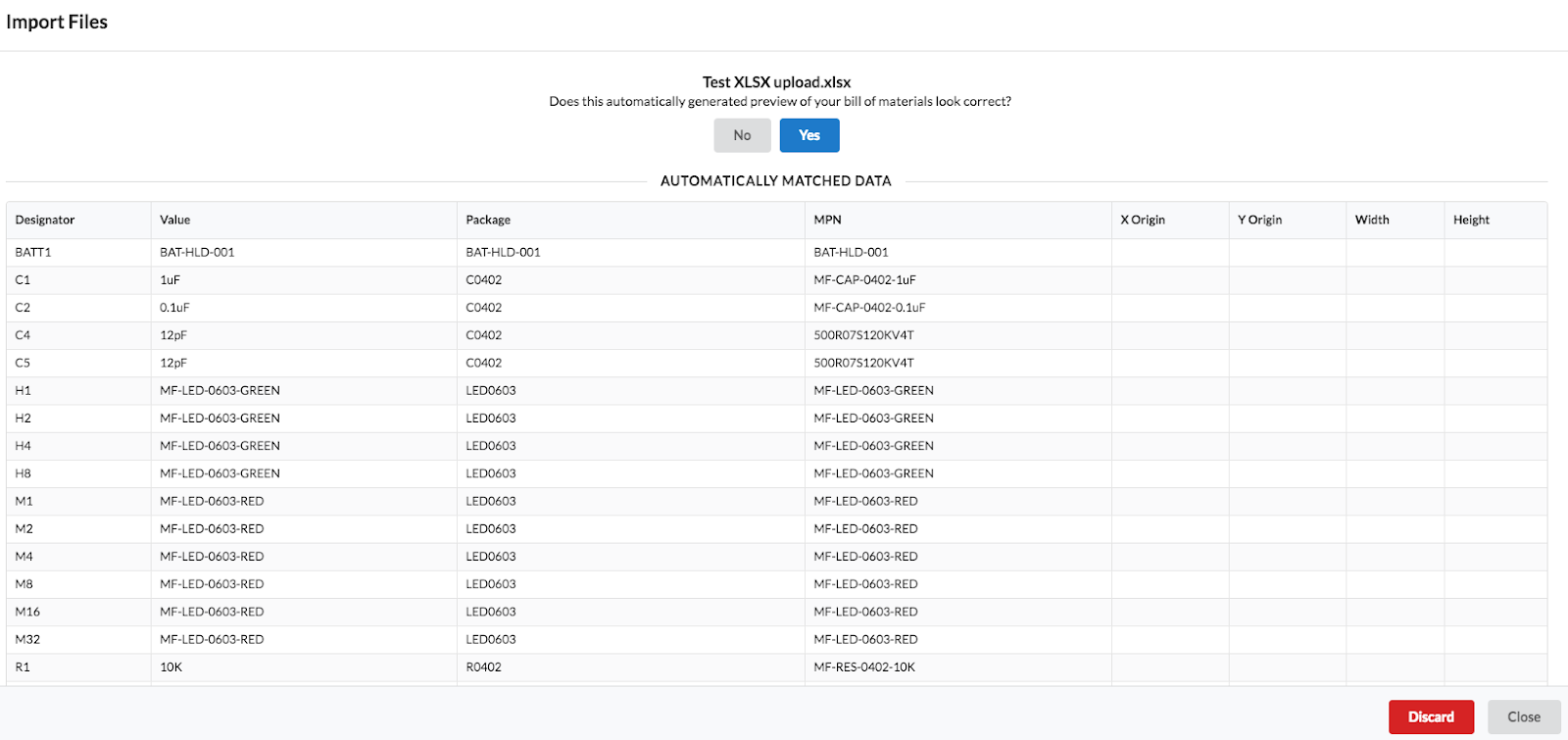 New PCB Dashboard
There is now a dedicated panel displaying all outbound shipments with tracking numbers as links to the tracking sites of carriers.
Also, due dates (dates it will be assembled by) have been added to orders featured on the dashboard (your top 3 orders as sorted by created date). If an order has been shipped, it will show the tracking number instead of the due date.
How can I get my PCB in 10-days?
In October, 2017, we announced our 10-day prototypes for PCB assembly service with a basic list of qualifications. Now when you hover over the "Want your order faster?" (on the quote screen) or the projected due date (at the top of the PCB workflow), a helpful checklist appears showing you how to augment your specific order to achieve 10-day status.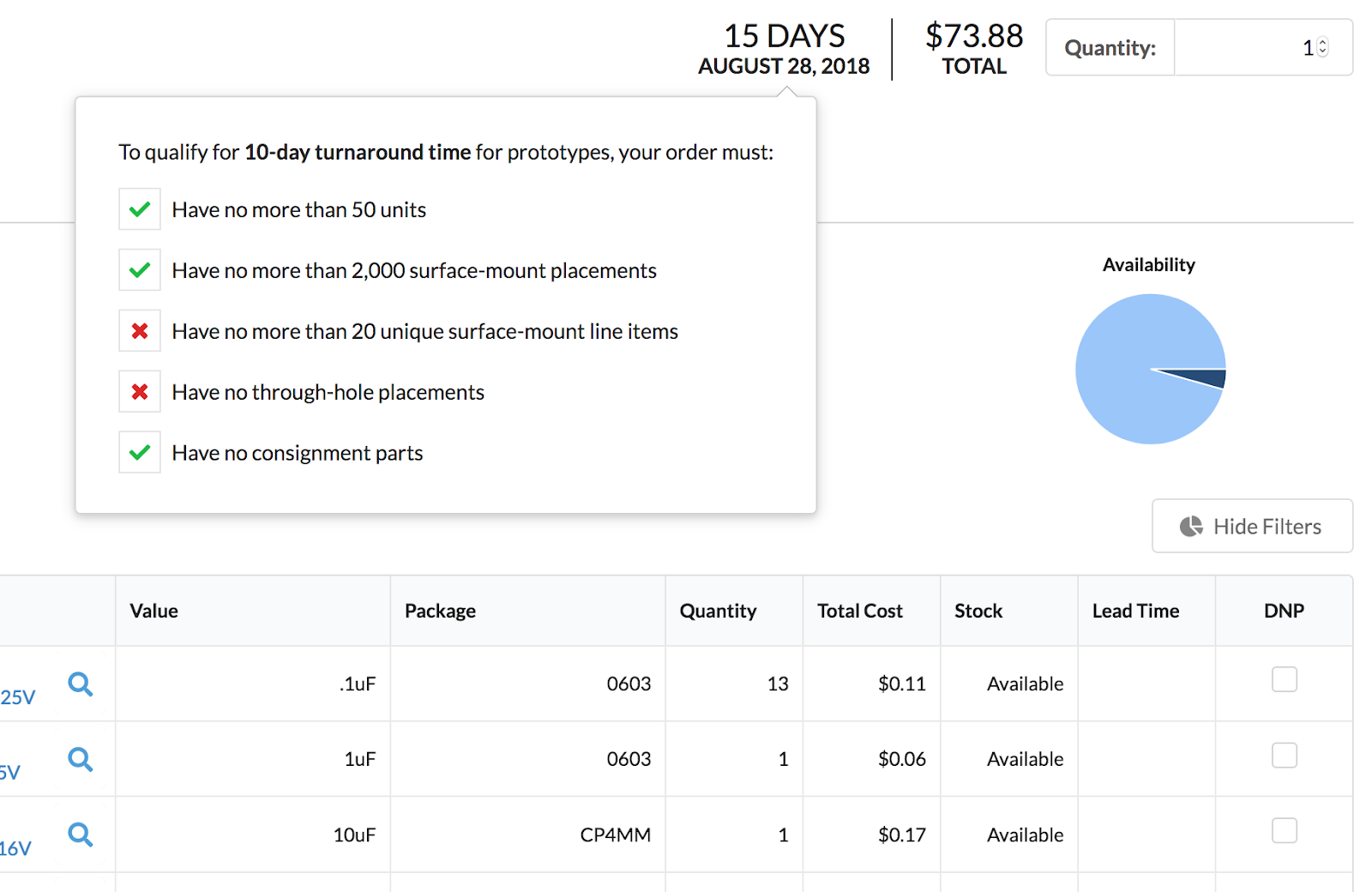 Did you know we have an API?
We have an API that enables you to create, manage, and order PCBs programmatically. Many customers use our API to integrate PCB quoting and ordering into their automated workflows.
Learn more about our API and how to use it here.
Our team continuously collaborates to roll out improvements that will give you the best manufacturing experience possible. Our commitment to you is to deliver a better way to build electronics through a redefined experience, innovative technology, scale, and agility.