Related Topics
Before sending your final design files to the CM for PCB manufacturing, check out these useful tips and final steps.
We'll cover three ways organizations can obtain production capacity in the US and why working with CMs is the most cost- effective way to reshore.
Engineers must continually seek out new options and keep up with market changes. Take note of these six trends within the electronics industry.
Other Resources
June 7, 2022
Building a new product design that will resonate with end-users is what companies hope to achieve on every new project. But moving a new prototype through to a production-ready iteration takes more time and skill than many businesses have on their own.
Instead, companies must find a contract manufacturing partner that can take responsibility for sourcing components, assembling PCBAs, and testing everything on a timely basis. In addition, businesses need confidence that a contract manufacturing partner can work within design parameters to optimize for volume production. But how do you choose the right CM for your particular needs? Here are a few tips.
Consider Location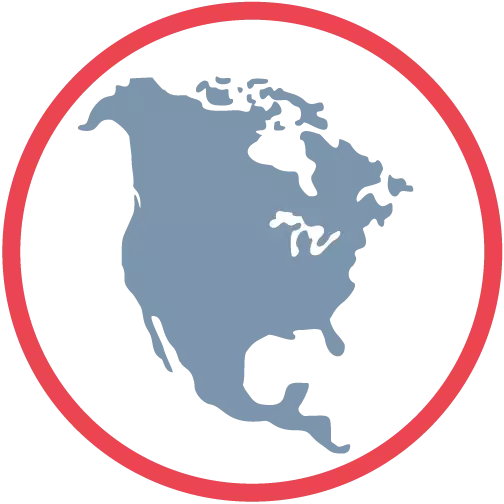 Similar to real estate, manufacturing is often about location, location, location. Choose the wrong location and your build will be subject to higher tariffs and longer shipping times. And time differences can mean scheduling middle-of-the-night conference calls to sync up with your CM about a problem or discuss order changes.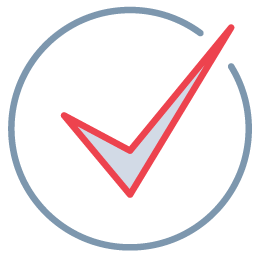 Checkpoint
If you're a North American-based company, consider working with North American CMs.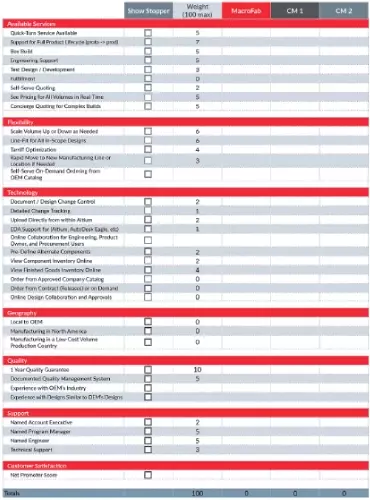 You can more easily evaluate a potential partner in person, especially if you're new to contract manufacturing and unfamiliar with the production process. Meet face-to-face at their location to get an idea of their processes and services, and to build confidence and trust between team members. This is a great way to build a quality long-term working relationship.
If you're a North American-based company, consider working with North American CMs. Not only will it be easier for you to visit the first time, but you'll find overall communication easier when your production facility is located within or close to your time zone rather than half a world away.
Will Your Intellectual Property Be Safe?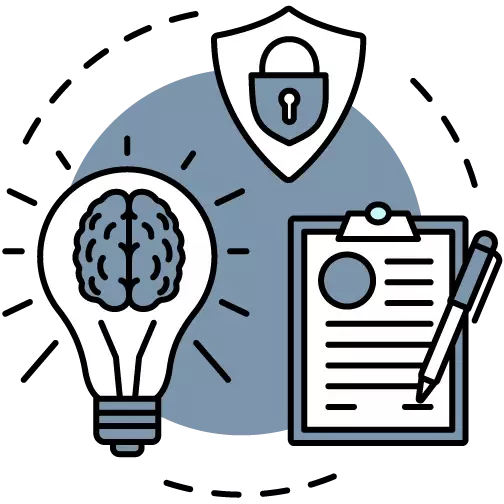 Some countries have been less than diligent about enforcing intellectual property rights. This can place your product or service at risk while also jeopardizing your entire business by diluting your market share. It can even ruin your company's reputation if shoddy lookalike products are misrepresented as legitimate.
China is specifically called out within the 2021 U.S. Trade Representative Special 301 Report as having "inadequacies in trade secret protection and enforcement." By some accounting, Chinese firms may be responsible for up to 80% of all US IP theft.
Make sure your information and your designs will be safe with your manufacturing partner. Secure NDAs (non-disclosure agreements) with your suppliers and ensure they use secure manufacturing processes before investing in their services.
Engineering and Sourcing Experience
PCBAs are complicated products that live or die on good design. Without proper manufacturing and design knowledge, it's possible to turn out a product that will overheat, arc, not work for its specified environment, or have a shortened lifespan.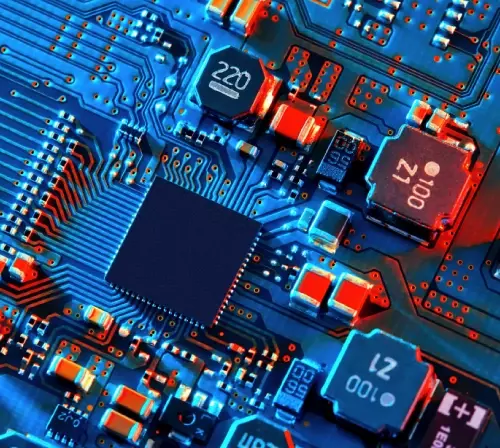 When meeting with a potential partner, make sure they have the experience and knowledge required to help you build out your product with the quality you need. This not only includes a deep understanding of manufacturing processes, but also the ability to offer help with DFM (design for manufacturing) to simplify your PCBA and expand your BoM. It should also include sourcing knowledge and relationships with distributors to find components for your build, experience working with your preferred software, and a deep understanding of your particular business vertical.
Flexible Resources and Production Facilities
or the last 24 months, delivering on time–if at all–has been a top electronics manufacturing challenge. Deadlines have gotten pushed further and further out. Certain components are now showing a year or more lead time; without informed help from a knowledgeable partner, this can perpetually stall your production.
Do you know how to build out alternative ways to successfully bring your product to production if your primary design can't happen? What if demand skyrockets? How quickly can your contract manufacturer ramp up volume production while maintaining the quality you expect?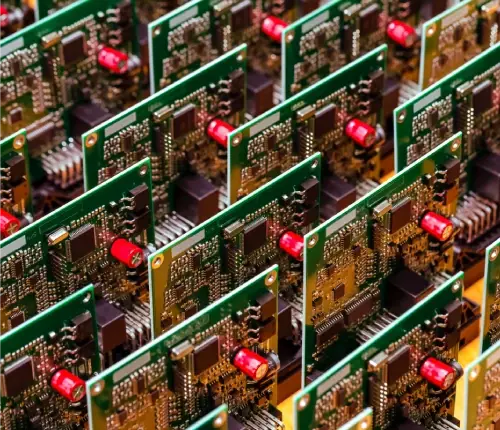 Conversely, what happens if you have a short business downturn and demand dwindles? Will you have to meet guaranteed minimum production requirements to remain a customer with your CM? Some contract manufacturers (especially large Tier 1 and Tier 2 manufacturers) require minimum order quantities.
Finally, don't forget to ask about quality initiatives and systems, including ISO 9001, ISO 13485 that's vital for medical equipment production, and UL508A that's utilized for industrial safety to ensure your CM has the proper safety initiatives in place.
Understand Your Priorities
Every business is different. The first step in determining the best electronics contract manufacturer for your needs is to understand what your needs actually are.
MacroFab has created an Electronics Contract Manufacturer Candidate Decision Matrix to help you through this process. This matrix will help you identify your manufacturing priorities so you can choose the electronics contract manufacturer who can best serve them.
Reach Out to Our Sales Team Today
They'll be happy to walk through the matrix with you while explaining MacroFab's capabilities and how we can bring your product to market more efficiently, even in today's challenging market.
Reach Out to Our Sales Team
About MacroFab
MacroFab offers comprehensive manufacturing solutions, from your smallest prototyping orders to your largest production needs. Our factory network locations are strategically located across North America, ensuring that we have the flexibility to provide capacity when and where you need it most.
Experience the future of EMS manufacturing with our state-of-the-art technology platform and cutting-edge digital supply chain solutions. At MacroFab, we ensure that your electronics are produced faster, more efficiently, and with fewer logistic problems than ever before.
Take advantage of AI-enabled sourcing opportunities and employ expert teams who are connected through a user-friendly technology platform. Discover how streamlined electronics manufacturing can benefit your business by contacting us today.