Related Topics
Transportation expenses, geopolitical factors, and the narrowing labor cost have caused companies to consider moving operations to North America.
Despite the challenges posed by global supply chains, sales of new robots still grew slightly at 0.5%, with 384,000 units shipped globally in 2020.
Except for uncertainty, almost nothing is guaranteed in 2023. Here's what we do know.
Other Resources
August 21, 2017
Contract electronics manufacturing is about to experience a sea change. Contract manufacturers have done business the same way for nearly thirty years, while their customers have seen technology — especially cloud technology and software-as-a-service, radically change every other aspect of their businesses. As small and mid-sized OEMs adapt the rest of their business to modern, hosted, software systems that rapidly improve to model new information and processes, they won't continue to accept the antiquated, spreadsheet-and-phone call driven interface of mid-sized contract manufacturers.
The Last Great Leap
The last great change in electronics manufacturing was the advent and subsequent explosion of surface-mount technology. Devices shrunk in size, and the throughput of factories increased by several orders of magnitude as SMT components are substantially easier to place by machines and solder using reflow ovens. Investment has continued on the manufacturing floor following the early SMT years: more accurate part placement, faster machines, on-the-fly component validation leading to higher quality yields, and more efficient inventory flow and management.
However, little technology investment has been made to improve the customer interface for the small and mid-sized contract manufacturers — and why should there be? RFQs, emails, and phone calls have worked for as long as the sales people have been there. If you can get a quote out in 10 days vs. your competitors' 15 days and you answer the phone every time it rings, you're winning, right?
While the same sales people are working at the manufacturers, a new group of purchasing managers and decision makers are coming on board at the OEMs. These customers have been shifting to software-driven processes in everything else they do, and have cut their teeth in the cloud era. They live in a world where they have a near real-time view into everything: they can control their home air conditioner from their phone while they sit on the beach, they can get an instantaneous view into their sales and marketing channels, and they can even deliver treats to their pets with the push of a button from a thousand miles away. And yet, when they want to know where they are in production or what the impact the latest change from engineering will have on their product pricing, the only thing they can do is pick up the phone and wait.
The Next Electronics Manufacturing Revolution
We stand at the threshold of the next great leap in electronics manufacturing, where:
Quotes are instant or nearly instant
An engineer can price their own design changes in seconds
Orders can be placed without ever speaking to a sales person
Supply chain managers know exactly when orders will be completed, and
The entire interface between the CM and the OEM is driven by cloud software.
The future is one where you can map your own product strategy with interactive planning tools that automatically pull in supply chain data, information from the factory floor, and analyze your own preferences around costs and risks to do in seconds what takes your current CM's sales team weeks.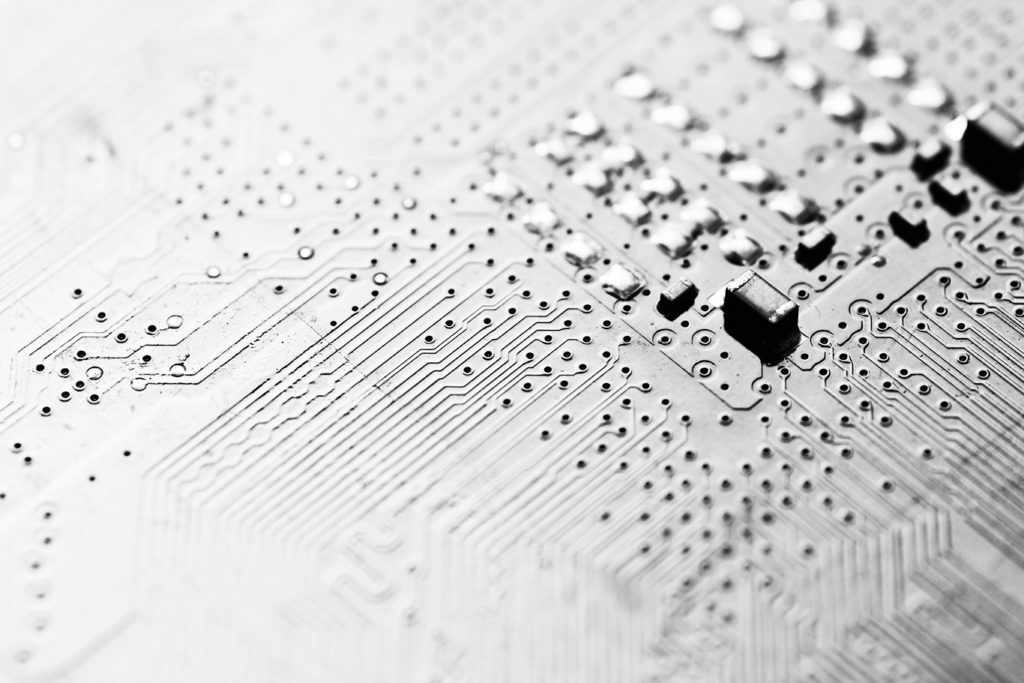 In this future, every line and factory from the CM will be connected in real-time, OEMs will be able to audit their production with the click of a button, and the black box of manufacturing will be smashed open. The new product introduction (NPI) process will be entirely software-driven, saving teams hundreds of hours of travel and costly weeks of back and forth. Most of all the OEMs and CMs will be connected in real-time and information will flow at the same rate as all of the other systems we now rely on every day.
Bringing Innovation to Everyone
This future is already being realized between the large manufacturers and OEMs through the quest to reach Industry 4.0, but the ability to invest in and leverage this level of technological innovation at smaller manufacturers and customers is far more limited. The typical Tier 3 or 4 manufacturer serving customers with $10MM or less in yearly spend simply doesn't have the resources to invest millions of dollars a year in better interfaces for their customers. For a small team just getting off the ground with their first product launch, the idea of spending a year deploying and integrating a six-figure ERP system just so they can view inventory levels at their manufacturer doesn't fly. This next great leap will be made not when Siemens, GE, or another Fortune 100 company can integrate their manufacturing lines, but instead when this level of integration and control is democratized down to the smallest manufacturers and customers.
At MacroFab, we're proud to be leading the charge toward the connected future of electronics manufacturing for the small and mid-production markets. Every decision we make here starts with the question "How will this make our customers' lives easier?" Most of all, the focus on a technology-driven approach enables us to level the playing field for contract manufacturing customers. Whether you're building a hundred dollar prototype, or executing a five million dollar production run, you'll get the same great service and technology from us.
What are your thoughts on the current state of contract manufacturing and the revolution we discussed here? Let us know in the comments below.
About MacroFab
MacroFab offers comprehensive manufacturing solutions, from your smallest prototyping orders to your largest production needs. Our factory network locations are strategically located across North America, ensuring that we have the flexibility to provide capacity when and where you need it most.
Experience the future of EMS manufacturing with our state-of-the-art technology platform and cutting-edge digital supply chain solutions. At MacroFab, we ensure that your electronics are produced faster, more efficiently, and with fewer logistic problems than ever before.
Take advantage of AI-enabled sourcing opportunities and employ expert teams who are connected through a user-friendly technology platform. Discover how streamlined electronics manufacturing can benefit your business by contacting us today.