We'll delve deeper into the supply chain challenges facing electronics companies and explore the impact on the quality outcomes of their products.
The warehousing crunch has put a strain on electronics companies that rely on quick delivery of electronic components or PCBAs, especially from overseas.
Reshoring offers a solution to persistent problems of instability, lending companies the resilience needed to succeed now and into the future.
Other Resources
Nearshoring to Mexico is garnering new interest within manufacturing communities. In the last several years automotive giants like GM, Volkswagen, and Nissan have all shifted some manufacturing work South of the border. So too have the likes of Sony, Motorola, and IBM. Even EMS giant FoxConn is considering expanding their Mexican footprint by moving an iPhone assembly plant from Asia back to North America.
What has drawn so many companies away from traditional Asian manufacturing centers, especially China? More importantly, should your company consider outsourcing to Mexico, too? And if so, are there any drawbacks to consider?
Supply chain disruptions and instability has hastened the reshoring trend. But even before pandemic uncertainty changed the manufacturing landscape, Mexican manufacturing interest was evolving. Favorable rent and labor costs combined with shorter US delivery factored in, but that isn't the entire story.
Before continuing, we want to emphasize this comparison is in no way meant to dissuade anyone from investing in US manufacturing. In fact, sources say over 60 percent of American consumers not only want American-made goods, they're willing to pay more for them. We will cover when and why the US is a good option at the article's end, along with how MacroFab can help with both goals. Here are the primary reasons why manufacturing companies are choosing Mexico over China.
Low-cost Mexican Labor, Changing MFG Costs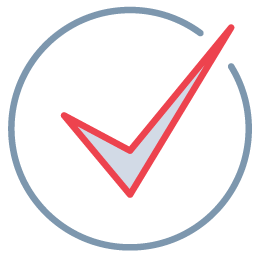 Checkpoint
The best candidate projects for Mexico are those with a high manual labor component, including delicate through hole assembly, complex testing, box-build, and fulfillment.
Mexican labor costs, while steadily increasing, are an estimated 20% cheaper than similar Chinese costs, offering a distinct advantage. Additionally, Mexico has placed strict labor laws on occupational safety, work week limitations, and child protection absent in some Asian countries. This social responsibility is an attractive value point for many manufacturing firms and their downstream customers.
Meanwhile, China continues to struggle with labor issues, new emission standards, and widespread provincial electric grid problems, pushing costs higher than previously expected. Production and delivery delays have become common due to brownouts and an unstable workforce.
While power outages are likely short term and caused by the pandemic, labor may remain a problem for the foreseeable future due to a diminished labor pool caused, in part, by China's decades-long one- child policy. In fact, Chinese factories already rely on a large immigrant labor pool. This has recently contracted, exacerbating the country's labor problems and threatening China's long-term manufacturing potential.
Challenging Global Logistics
The pandemic exposed every global supply chain crack. Not only has estimating shipping time become unpredictable, costs skyrocketed when demand came rushing back. Reduced capacity caused by labor shortages and elevated oil prices have also made transpacific shipping difficult. At 2022's outset, goods were taking an estimated 113 days to travel from China to the consumer.
Meanwhile, working with a trans-pacific partner has its own challenges, not the least being a language barrier. While North American CMs share common business hours, Asian partners offer small windows for communication, shifting conference calls to late or early off-hours.
Additionally, if an in-person visit is ever required, travel time to a North American CM is significantly less than a trans-pacific round trip, and less costly, too.
Intellectual Property Protection
China is one of two countries specifically named as having "inadequacies in trade secret protection and enforcement" within the United States Trade Representative 2021 Special 301 Report. In fact, Forbes reported Chinese firms may be responsible for as much as 80% of US IP theft. Using a foreign CM with limited IP protections leaves your circuit design and trade secrets at risk. Further, downstream customers may also be concerned whether their intellectual property rights will be exposed. Mexico, on the other hand, maintains IP protections similar to those enforced by the United States and Canada.
The Case for US Manufacturing

While multinational corporations may have too much invested to consider reshoring or nearshoring, smaller companies or startups may find the US is the right place for their production.
While labor costs are higher state-side, so too is productivity, especially as more and more contract manufacturers embrace advanced technology like electronics cloud manufacturing. Beyond a simple dollar-to-dollar comparison, US manufacturing pays dividends through stronger partnerships, better order management, and fewer necessary multinational trips. Added to these benefits are shorter supply chains with lower associated logistic costs. What's more, companies like MacroFab work under NDA (non-disclosure agreement) that protect your intellectual property rights.
As a final note, consider the implications of tariff impacts when choosing a US contract manufacturer. Working with MacroFab's North American CM network benefits our partners through its reach across national borderlines into both Mexico and Canada, offering manufacturing opportunities with associated lower BOM and low final-product tariffs.
Conclusion
Whether you choose a domestic, Mexican, or Asian CM for your PCB assembly, it is critical to understand manufacturing will continue to experience supply chain volatility and shortages for some time. Contemplate how and where you can build a competitive advantage in ways that make sense for your company. Consider how manufacturing diversification through nearshoring or leveraging a partnership with a CM like MacroFab might decrease costs, improve timelines, and simplify your supply chain.
Want to know more about this subject?
Download our white paper Manufacturing in China and Mexico: A Comparative Analysis for CMS.
Download the Analysis