As raw materials and intermediate inputs transform into the electronic products we consume, they travel extensive distances through international value chains. However, the global networks built to optimize costs and efficiency frequently hide vulnerabilities —and shocks have a way of uncovering those vulnerabilities.
Moreover, in a world where disasters occur more frequently and cause more damage, businesses are rethinking how to make global value chains robust. All this is taking place against the backdrop of shifting cost structures between countries and the increasing deployment of transformative digital technologies in cloud manufacturing. Value chains are subject to shocks based on their geographic footprint, production characteristics, and other considerations.
As a result, industries with the highest trade intensity and concentration of exports in a few places are more vulnerable than others. For example, most businesses working with chips, control boards, electric batteries, and electrical parts depend on exports from only four countries — China, Taiwan, South Korea, and Japan.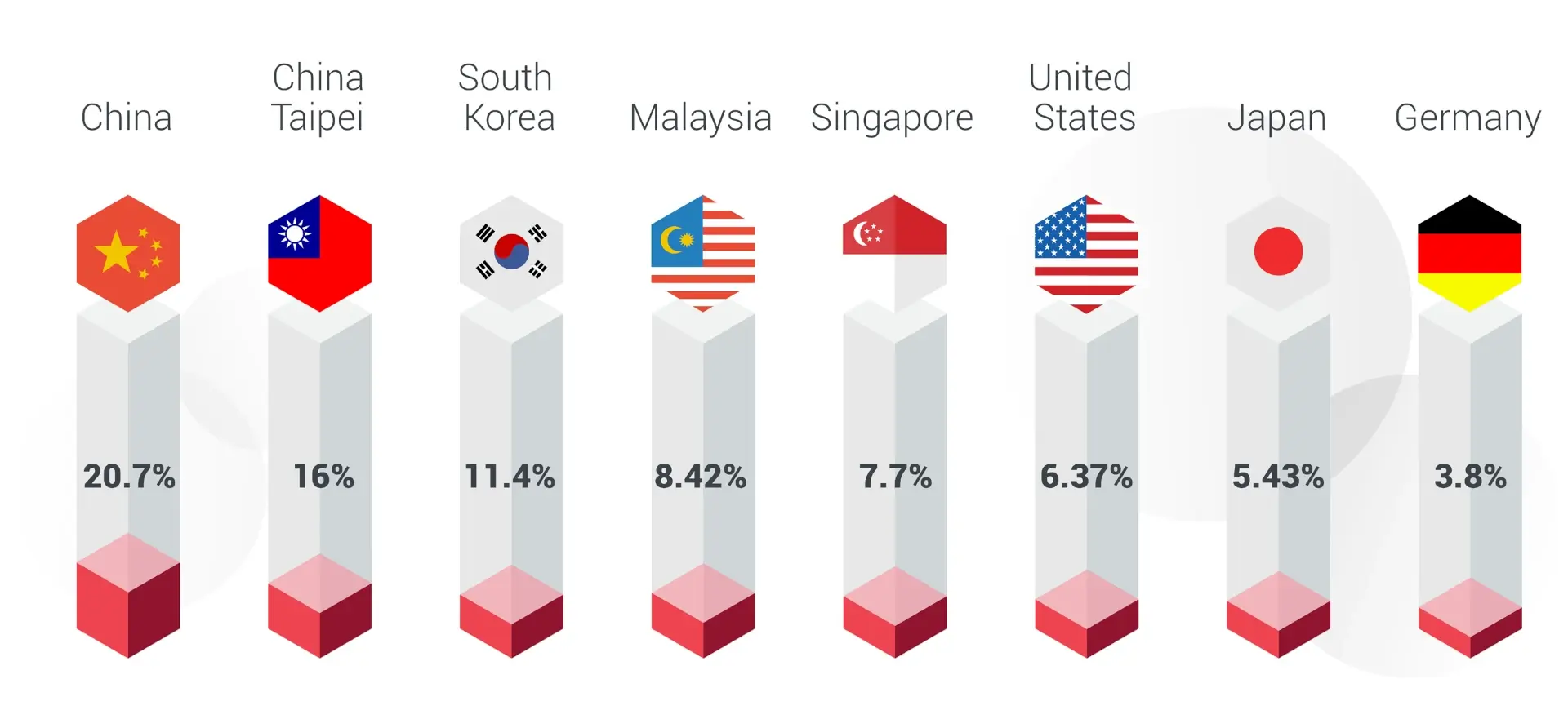 Decreasing Shock Vulnerability
Operational decisions can increase or decrease shock vulnerability. For example, just-in-time manufacturing, buying from a single supplier, and using tailored inputs made abroad that are difficult to substitute for all exacerbate the effects of external shocks and prolong the time it takes for businesses to recover.
Supply network weaknesses can also be attributed to geographic concentration, such as electronic components exported mainly from a single country or region. In the case of semiconductors, while the U.S. designs advanced chips, manufacturing is highly concentrated in Taiwan and South Korea.
Overall, Asia accounts for more than 70 percent of semiconductor exports. This concentration brings potential risks to external shocks, like bad weather, lockdowns, changing trade policies, and other geopolitical events.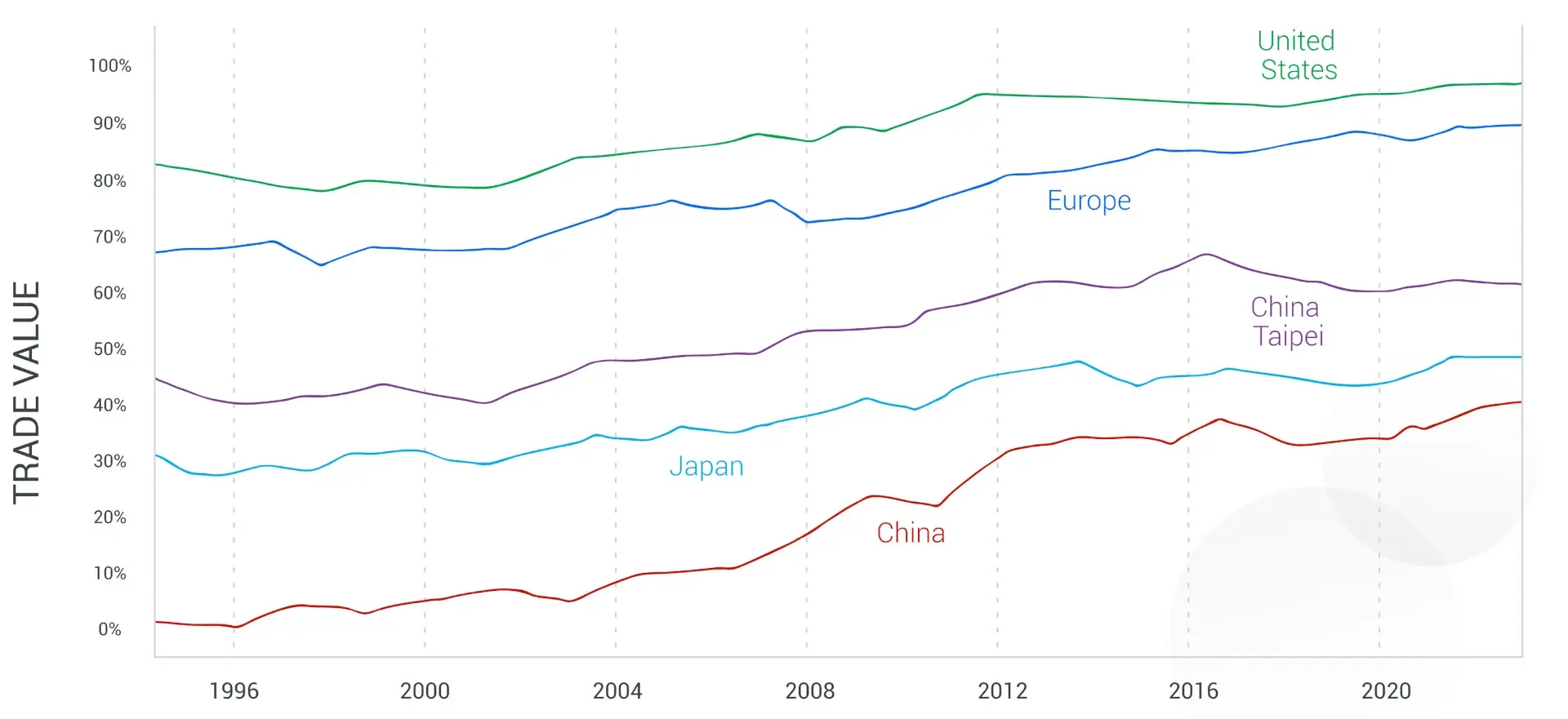 Establishing regional hubs to design, manufacture, assemble, and distribute products is one of the most popular strategies to mitigate the risks associated with manufacturing overseas. Consequently, reshoring (manufacturing in the country where a company is based) and nearshoring (manufacturing in a nearby country) are on the rise in the electronics industry.
The Rise of Nearshoring in Electronics Manufacturing
Nearshoring, in particular, is growing in popularity as it allows moving operations to a region with similar trade and business practices, such as Canada and Mexico, where the supply lines would be shorter and trade more dependable.
And this change is rapidly accelerating.
Early in 2022, the current administration signed the bipartisan CHIPS and Science Act, which will distribute $52 billion to accelerate U.S. semiconductor manufacturing. Because it is not feasible for all semiconductor manufacturing to move into the U.S., the act includes $500 million for international cooperation with countries like Mexico.
As a result, organizations and businesses in the U.S. and Mexico are working to train workers and build production capacity along the border. American manufacturing will be less dependent on Asian markets as a result of these shifts.
How Regionalization Improves Competitiveness
In August 2022, the United States traded $70 billion with Mexico. Between August 2021 and August 2022, exports increased by 24%, while imports increased by 25.6%.
Businesses seeking to enhance time-to-market, reduce costs, and respond quickly to changing demand are increasingly turning to nearshore electronics manufacturing.
Companies can reduce costs through regionalization strategies, an essential component of competing in the growing electronics market. By reorganizing suppliers' networks, McKinsey estimates 16 to 26 percent of global goods exports may move to new countries over the next five years.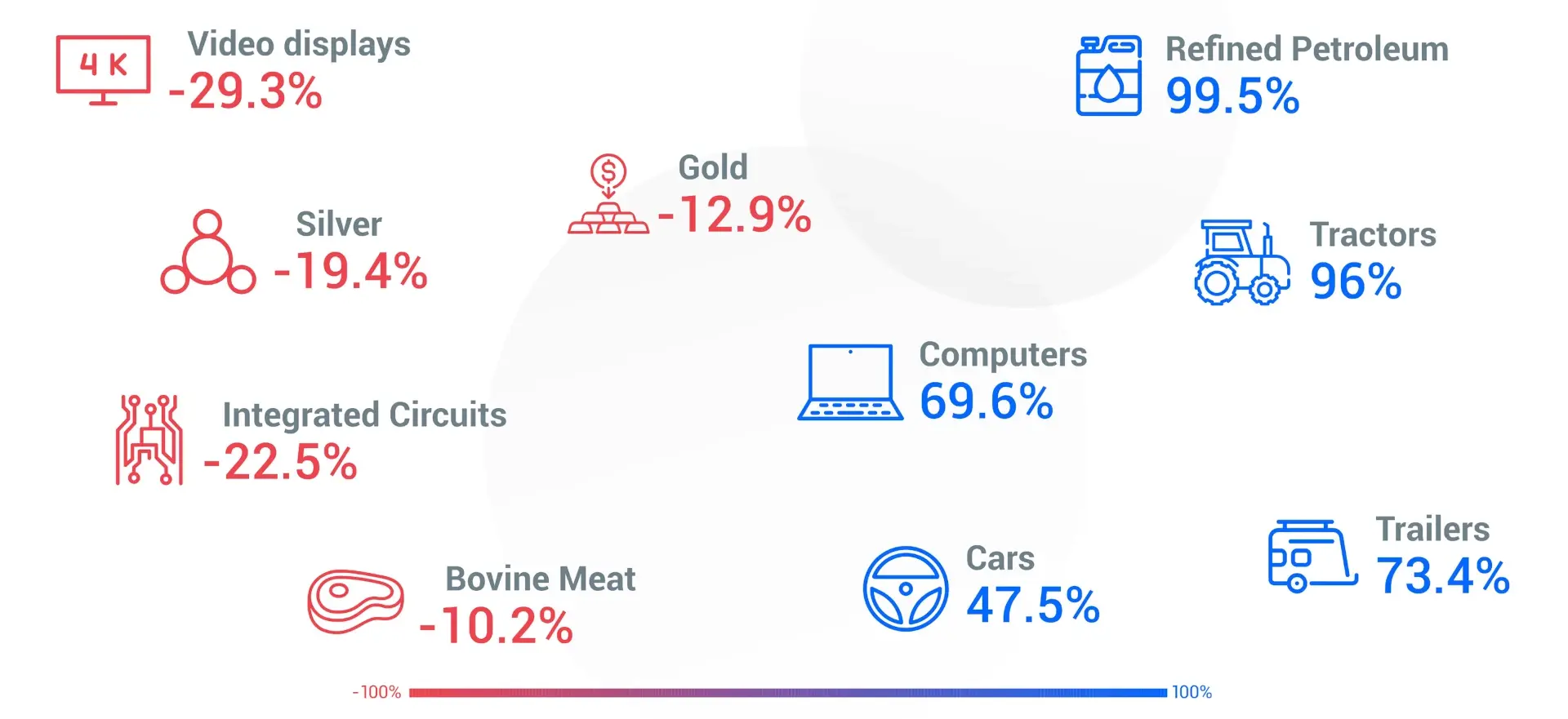 However, to realize its benefits, companies need to clearly understand manufacturing and regulations in a new location and assess the capabilities of new potential suppliers. These capabilities can be challenging to assess, and companies need more control and visibility into regional supply chains before deciding to nearshore.
The challenges of nearshoring vary depending on the specific circumstances of the company and the countries involved. For example, some potential challenges of nearshoring for American companies moving manufacturing from Asia to Mexico could include the following:
Cultural differences and communication barriers: Even though Mexico is a nearby country, it still has its unique culture and way of doing business.
Different labor laws and regulations: Mexico has other labor laws and regulations than the United States.
Infrastructure and logistics challenges: Moving manufacturing operations from one country to another can be logistically challenging.
As a result, responsible sourcing, risk management, and regional engineering capabilities are now fundamental considerations to enhance the resilience of value chains with regionalization.
The nearshoring of electronics manufacturing is an increasingly attractive and necessary solution for businesses seeking to enable faster time-to-market, rapid response to changing demand, and lower costs. However, companies considering nearshoring should assess their current value chain and consider the advantages and drawbacks of nearshoring to ensure they make the most informed and impactful decision.
Given the need to reduce vulnerabilities in global value chains and the strong customer demand for high-quality, customized electronic products, companies looking to nearshore to Mexico can mitigate the challenges of doing so by taking some steps, such as:
Conduct thorough research and planning: Take the time to understand the local market, labor laws, and other factors that could affect business dealings.
Build strong partnerships and relationships: Seek out reliable and experienced partners in Mexico by ensuring those they want to work with have a successful history of making similar products in that country.
Be flexible and adaptable: Be prepared to be flexible and adaptable to overcome any challenges that occur when nearshoring to Mexico, and collaborate with a team familiar with quick adaptation methods.
The key to reducing the challenges of nearshoring to Mexico is to approach the process with a strategic mindset, carefully considering all potential risks and rewards and being prepared to adapt and evolve as necessary to succeed.
Technology as a Reshoring Tool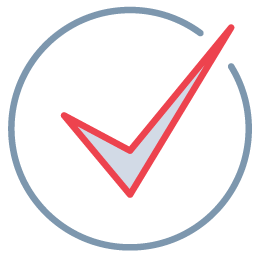 Checkpoint
Businesses seeking to enhance time-to-market, reduce costs, and respond quickly to changing demand are increasingly turning to nearshore electronics manufacturing.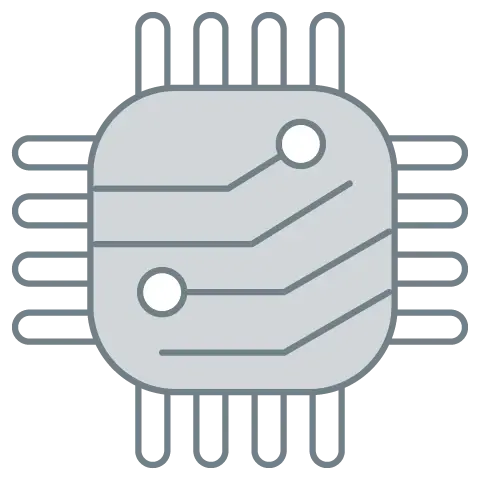 As an alternative, more companies are looking into cloud manufacturing to make nearshoring possible and more profitable.
Cloud manufacturing is a process where product design, production, and management are done using internet-based technologies. This means that different parts of the manufacturing process, such as design and production, can be carried out in other locations and coordinated using a connected platform, much like shopping online or ordering an Uber.
Connected platforms allow for greater flexibility and collaboration in the manufacturing process and the ability to access a broader range of resources and expertise. It also provides the resiliency and flexibility to adapt to changing conditions in real-time, which is essential in today's market.
Using cloud manufacturing, American electronics companies can keep in touch with trusted partners and suppliers in Mexico throughout the manufacturing process through an interactive API platform. This can make it easier to manage production in Mexico, even if the company is based elsewhere, allowing OEMs to maintain close relationships with their suppliers while monitoring quality for better end results.