Related Topics
Here is a quick overview of encapsulation vs. conformal coating, as well as their best uses.
Once a new development project completes the evaluation validation test (EVT) process, it is time to undertake the DVT (Design Validation Test) stage.
Learn how to be a power user in 30 minutes and discover a better way to build electronics with MacroFab. Every Wednesday at 2pm CST.
Other Resources
March 3, 2017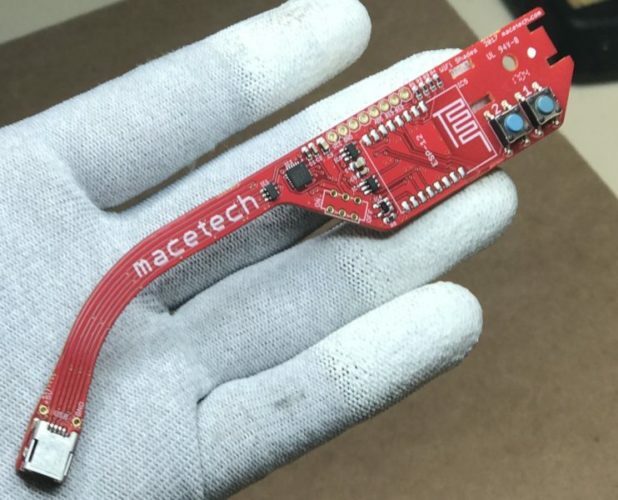 These awesome boards just came through our PCB Assembly and we had to share them! They come from Macetech and are part of a prototype for a WiFi upgrade to the existing RGB Shades. That's right, folks, you can own your very own pair of "blinky awesomeness", and we definitely agree – they are brilliant!
They are completely hackable AND there's an audio sensor in beta, PLUS they are pre-programmed with patterns outside of the box – ready to go.
Shout out to Garrett and Jason from Macetech for their contributions to this Red Hot PCB post.
Like what you see on these boards? Leave us a comment below!
About MacroFab
MacroFab offers comprehensive manufacturing solutions, from your smallest prototyping orders to your largest production needs. Our factory network locations are strategically located across North America, ensuring that we have the flexibility to provide capacity when and where you need it most.
Experience the future of EMS manufacturing with our state-of-the-art technology platform and cutting-edge digital supply chain solutions. At MacroFab, we ensure that your electronics are produced faster, more efficiently, and with fewer logistic problems than ever before.
Take advantage of AI-enabled sourcing opportunities and employ expert teams who are connected through a user-friendly technology platform. Discover how streamlined electronics manufacturing can benefit your business by contacting us today.