Related Topics
Transportation expenses, geopolitical factors, and the narrowing labor cost have caused companies to consider moving operations to North America.
Despite the challenges posed by global supply chains, sales of new robots still grew slightly at 0.5%, with 384,000 units shipped globally in 2020.
Except for uncertainty, almost nothing is guaranteed in 2023. Here's what we do know.
Other Resources
August 20, 2019
MaaS, or Manufacturing as a Service, is rapidly changing the way engineers, buyers, innovators, and the like purchase outsourced manufacturing services. In the world of EMS (Electronic Manufacturing Services), some are calling it the second revolution, or EMS2.0, such is the expected disruption.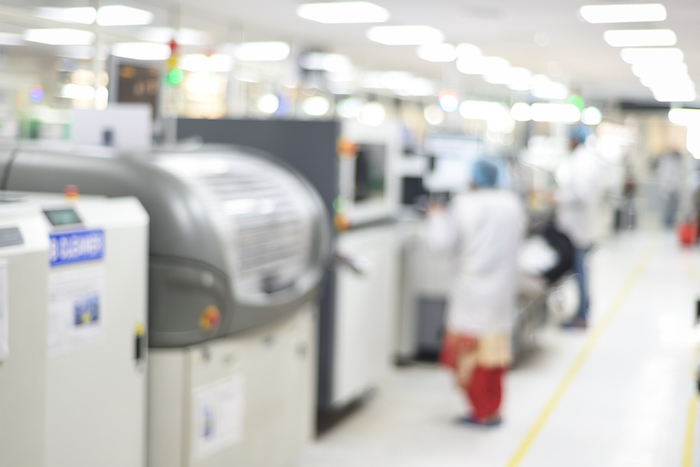 While those using the service are excited about the frictionless user-friendly experience and the access to elastic factory capacity, venture capitalists are rushing to be a part of a sector that is expecting rapid growth as it pulls revenue from the traditional way of buying a product, which many see as fundamentally flawed. A small handful of pioneer MaaS companies have already raised well over $100 Million this year alone.
In essence, MaaS uses a simple online platform and an intelligent back-end to match buyers and pre-qualified vendors to create a win-win situation not dissimilar to that provided by services like Uber or Airbnb. Buyers benefit from elastic factory capacity while the factories serving them gain from elastic demand.
Users site a massively improved intuitive experience as the largest benefit. They get their quotes faster, often instantaneously. Often traditional EMS companies spend weeks creating proposals and quotes, and often they are complex and full of terms and conditions that hide penalties and unpredictable costs. Buyers want something immediate, transparent and simple. The ability to quickly upload a BOM (bill of materials) and CAD (computer-aided design) files and get a quote is being extremely well received, with thousands of buyers already flocking to the service. Added features allow the user to adjust the volume or lead time and immediately see the impact on cost, allowing them to make better purchasing decisions.
How is MaaS Going to Help Me?
From the vendor side, manufacturers can see the jobs and accept them easily and quickly, allowing them to fill available capacity at relatively short notice, cutting the cost of business development. This brings real elasticity to both the supply side and the demand side of the transaction. If a buyer wants to buy a hundred PCBAs (printed circuit board assemblies) this month, five thousand next month, and none the following month, MaaS will allow them to do so at the best price and without penalty. Likewise, a manufacturer can choose to take on as much or as little as they like, tuning their utilization perfectly.
What's more, many manufacturing as a service platforms use AI (artificial intelligence) at the back end to ensure the quote is received quickly, even before any vendors have bid. AI is also working hard to learn which vendors are most suited to a particular kind of project, providing an even better fit between buyer and seller.
The current traditional model is cumbersome and outdated and ripe for disruption. Until now there has been little choice but to wait for the manufacturer's quotation and to accept their draconian terms and condition. Many complain that while vendors seem happy to bid on their work when they are quiet, they often drop them as customers when they become busier with their larger key accounts. MaaS changes all of that, creating a frictionless user-friendly interface that accesses massive elastic capacity, delivering transparency.
Make no mistake, MaaS is not an evolution of the existing business model; it is a revolution! It is digital disruption at its purest form, leveraging an intelligent platform to deliver a transformative user experience from quote to delivery and beyond.
Ready to get started?
About MacroFab
MacroFab offers comprehensive manufacturing solutions, from your smallest prototyping orders to your largest production needs. Our factory network locations are strategically located across North America, ensuring that we have the flexibility to provide capacity when and where you need it most.
Experience the future of EMS manufacturing with our state-of-the-art technology platform and cutting-edge digital supply chain solutions. At MacroFab, we ensure that your electronics are produced faster, more efficiently, and with fewer logistic problems than ever before.
Take advantage of AI-enabled sourcing opportunities and employ expert teams who are connected through a user-friendly technology platform. Discover how streamlined electronics manufacturing can benefit your business by contacting us today.