Related Topics
The warehousing crunch has put a strain on electronics companies that rely on quick delivery of electronic components or PCBAs, especially from overseas.
Even though the CHIPS Act will funnel tens of billions of dollars into semiconductor factory construction, new domestic fabs won't solve every problem.
Despite the challenges posed by global supply chains, sales of new robots still grew slightly at 0.5%, with 384,000 units shipped globally in 2020.
Other Resources
January 6, 2022
As the new year is well underway, we wanted to provide a Supply Chain and Product update for our valued customers on what you can expect in the first quarter of 2022, so your teams can effectively plan to meet their product delivery deadlines.
Lunar New Year 2022
Much of the Electronics supply chain passes through the Asia Pacific region, which observes the Lunar New Year. In 2022, Lunar New Year will fall from January 31st to February 15th. While we expect delays from electronics suppliers during these specific dates, the holiday's effects will be felt before and after the dates as the resulting backlog is worked through. Specifically, we've already seen the lead time effects since mid-December 2021 for long lead-time orders, and as we approach the holiday, quick turnaround services will be increasingly affected.
Due to COVID-19, we also anticipate travel-related restrictions from our suppliers' employees traveling during the holidays. Mandatory quarantine periods and possible lockdowns may further strain supply chains during this period.
Platform Update: Fully US-sourced PCBA Service to Mitigate Supply Chain Uncertainty
In years past, MacroFab could not offer our 10-day service during Lunar New Year since our key vendors for quick-turn bare PCBs were unavailable. While not ideal, we gave customers the option to request a custom quote for fully US-sourced PCBA services manually. These manually generated quotes made it hard to deliver products in a 10-day turnaround.
This year, to reduce your supply chain risk, we're excited to announce that MacroFab is now offering a fully US-sourced option for its 10-day PCBA service through our Platform's automated quoting engine. You can simply use the Platform as you usually would, and if we can build your product in ten days or less, you'll have the option of self-checkout. If you're used to working with our Sales team, they'll also be able to quote you using our new domestic option. Please be aware that compared to our standard non-domestically sourced 10-day PCBA service, you can expect the price point for 10-day PCBs to be higher.
Order Placement Guidance for Our Service Tiers
Due to the unique constraints we've highlighted for global Supply Chains in the coming months, we cannot guarantee delivery dates for non-10-day orders placed by a definitive cutoff time. We can offer our best guidance on when you should place and pay for your order to have the best chance at receiving your company's product within desired lead times, assuming the aforementioned potential delays don't affect your specific order.
The MacroFab Platform's automated pricing engine has been updated to factor in the anticipated effects of the events in this guidance. With that, please target these dates when planning your Q1 2022 product delivery deadlines:
Automated quotes for our guaranteed 10-Day service are unaffected besides our domestic option's additional costs.
Our normally 2-3 week service will see inflated lead times up to an additional ten days beginning January 6th, 2022, and slowly ease back to standard lead times around February 4th, 2022.
Our normally 3-5 week service will see inflated lead times up to an additional ten days beginning January 4th, 2022, and slowly ease back to standard lead times around February 4th, 2022.
Our price-optimized service has already seen inflated lead times up to an additional ten days and will slowly return to normal around February 9th, 2022.
If you place and pay for your order after these dates, there is a high likelihood that lead times will be extended. We expect lead times will begin to normalize in early March 2022.
Final Word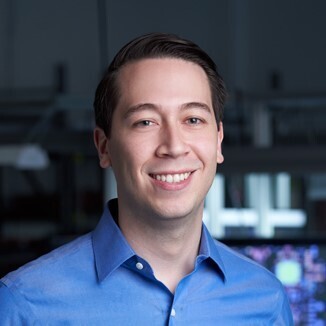 Thank you for being a valued MacroFab customer. MacroFab hopes this information helps your company to effectively plan to meet your product delivery deadlines through Q1 2022. As we receive Supply Chain updates through this period, we will update our blog.
Best Wishes,
Joey Rodriguez


Director of Product Management


MacroFab
About MacroFab
MacroFab offers comprehensive manufacturing solutions, from your smallest prototyping orders to your largest production needs. Our factory network locations are strategically located across North America, ensuring that we have the flexibility to provide capacity when and where you need it most.
Experience the future of EMS manufacturing with our state-of-the-art technology platform and cutting-edge digital supply chain solutions. At MacroFab, we ensure that your electronics are produced faster, more efficiently, and with fewer logistic problems than ever before.
Take advantage of AI-enabled sourcing opportunities and employ expert teams who are connected through a user-friendly technology platform. Discover how streamlined electronics manufacturing can benefit your business by contacting us today.