Related Topics
The warehousing crunch has put a strain on electronics companies that rely on quick delivery of electronic components or PCBAs, especially from overseas.
Reshoring offers a solution to persistent problems of instability, lending companies the resilience needed to succeed now and into the future.
Transportation expenses, geopolitical factors, and the narrowing labor cost have caused companies to consider moving operations to North America.
Other Resources
February 7, 2023
The global semiconductor industry is poised for a decade of expansion and is expected to be worth $1 trillion by 2030, up from $600 billion in 2021. The rising penetration of electric cars, wireless technologies, and artificial intelligence foster this growth in the semiconductor market.
How different regions can participate in growth has important implications for the global economy. For example, the recent passage of the CHIPS Act (Creating Helpful Incentives to Produce Semiconductors for America) is a massive effort to ensure that the U.S. remains competitive in the market.
After years of decline, North America's role in the semiconductor manufacturing sector is increasing. Large companies like Intel and AMD continue investing in North America to capitalize on the region's ability to develop innovative products and respond to customer demands. And these investments are expected to continue increasing with the $50 billion in incentives included in the CHIPS Act.
CHIPS Act Boosts American Efforts to Compete
A key goal of the CHIPS Act is to increase the competitiveness of the U.S. semiconductor industry. The Act includes several measures to increase domestic production of semiconductors, including
Funding for research and development up to $10 billion in research and development,
focusing on next-gen technologies such as quantum computing and artificial intelligence.
Tax incentives for companies producing semiconductors in the U.S. include a credit for up to
20% of the cost of a new semiconductor manufacturing plant.
Funding for new manufacturing plants up to $1.75 billion for constructing new
semiconductor manufacturing plants in the U.S.
Procurement preferences direct federal agencies to prioritize US-made semiconductors
when making procurement decisions.
Enacted with bipartisan support, the CHIPS Act recognizes semiconductors as a national security issue. Many technology innovations require semiconductors, and the U.S. government has long been concerned about their sourcing.
In 2021, North America exported about 6% of the global chip market, while 12% occurred in Europe and the rest in Asia.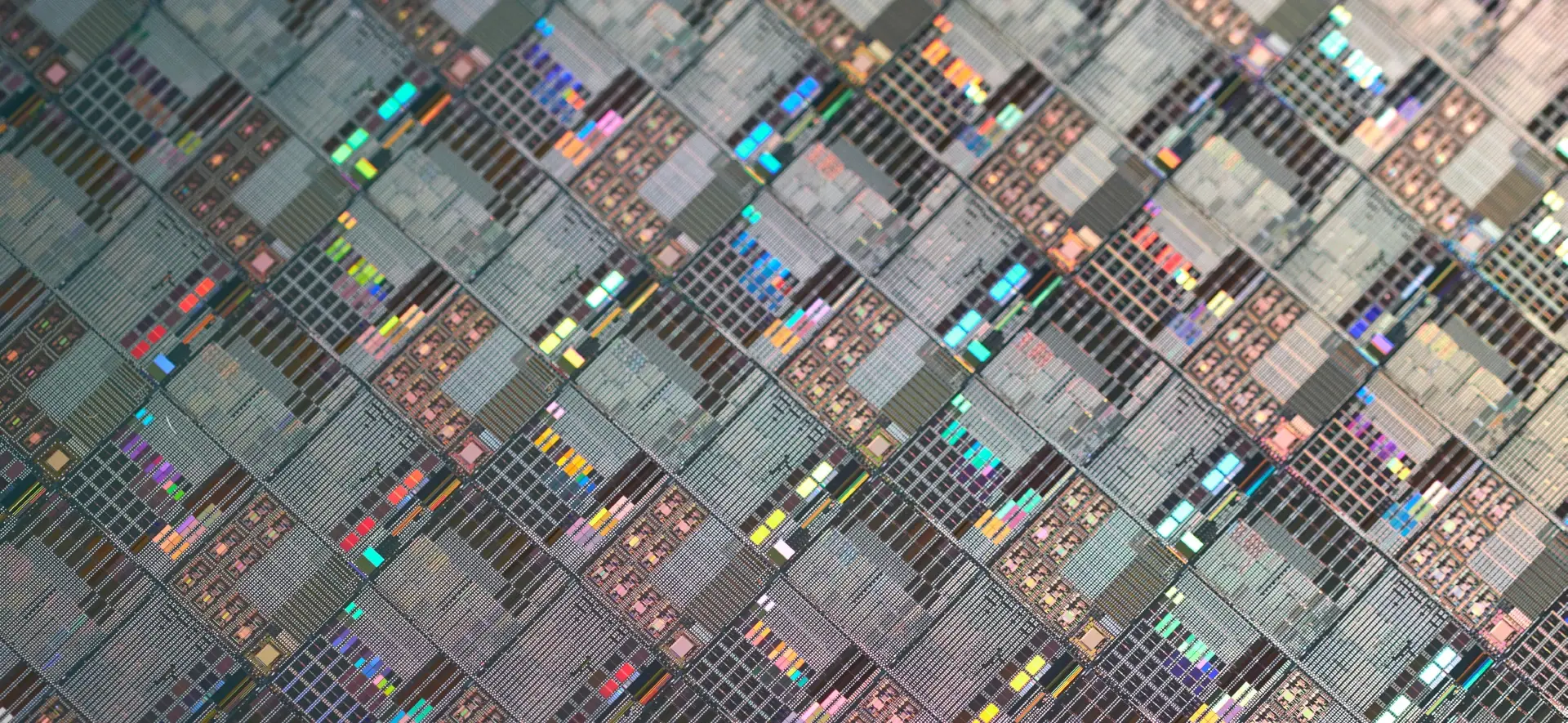 Concerns Over Foreign Reliance
Over the years, the U.S. has increasingly relied on foreign semiconductors suppliers, particularly from Asia. However, this reliance has raised concerns about the security of the supply chain and the potential for foreign adversaries to disrupt it.
For example, tensions over Taiwan, a country responsible for almost half of high-tech semiconductors, or the Russian invasion of Ukraine, where neon gas exports vital to chips manufacturing processes have been disrupted, increased concerns about the potential to use the control of the semiconductor industry as a means of economic coercion.
In response to these concerns, the Act is part of a significant effort by the U.S. government to promote the domestic semiconductor industry and to ensure the security of the U.S. technology supply chain.
Executives from Intel, Nvidia, Texas Instruments, and Qualcomm, among others, have announced new plans to increase the number of semiconductor manufacturing facilities in North America. Earlier this year, Intel announced spending $100 billion to erect two chip factories in Ohio, contingent on the tax incentives of the CHIPS Act.
What the CHIPS Act Means for Nearshoring and Onshoring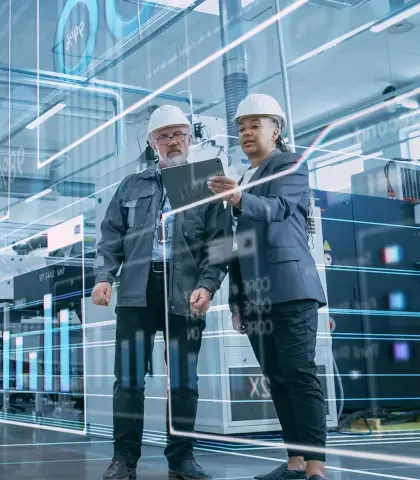 Additionally, the CHIPS Act has intensified nearshoring and onshoring opportunities in Mexico. The Act opens opportunities to develop a manufacturing ecosystem between Mexico and the southern U.S. states, particularly in Arizona and Texas. Mexico is already participating in the assembly, testing, advanced packaging (ATP), and other segments of the semiconductor supply chain, leveraging existing capabilities and experience in electronics and ICT manufacturing.
One key factor driving this growth is the increasing demand for semiconductors in the data center and cloud computing industries. These industries are expected to account for a significant portion of the change in the semiconductor market as companies continue to invest in infrastructure to support the growing demand for data storage and processing.
Other industries expected to drive growth include the Internet of Things (IoT), automotive, and healthcare. IoT, in particular, is expected to be a significant driver of growth as the number of connected devices continues to increase.
Semiconductor Market Growth Expectations
With the increasing use of data centers, cloud computing, AI, IoT, and 5G networks and the shift to electric cars, semiconductors are expected to grow at different rates over the next decade. Although it is difficult to predict with certainty what the market for chips will be like in 2030, here are some predictions:
Memory chips: including DRAM (dynamic random-access memory) and NAND (negative AND)
flash, due to the increasing use of data centers and cloud computing. These chips store data and
are essential for many applications, including data storage, analytics, and machine learning. The
memory chip market will be around $200 billion by 2030.
Microprocessors: Microprocessors, also known as central processing units (CPUs), are the brains
of computers and other electronic devices. They are expected to experience strong growth in
demand due to the increasing use of artificial intelligence (AI) and the Internet of Things (IoT). These
technologies rely on powerful microprocessors to perform complex calculations and process large
amounts of data. The market for microprocessors will be worth around $420 billion by 2030.
RF chips: RF chips, or radio frequency chips, are used in a wide range of wireless technologies,
including smartphones, IoT devices, and 5G networks. RF chips are expected to experience strong
growth in demand due to the increasing adoption of 5G networks and the growing use of IoT
devices. The RF chips market will be around $180 billion by 2030.
Power management chips: Power management chips control power flow in electronic devices and
are essential for optimizing battery life. These chips are expected to experience strong growth in
demand due to the increasing use of portable electronic devices, such as smartphones and laptops,
and the growing use of renewable energy sources. The power management chips market will be
around $200 billion by 2030.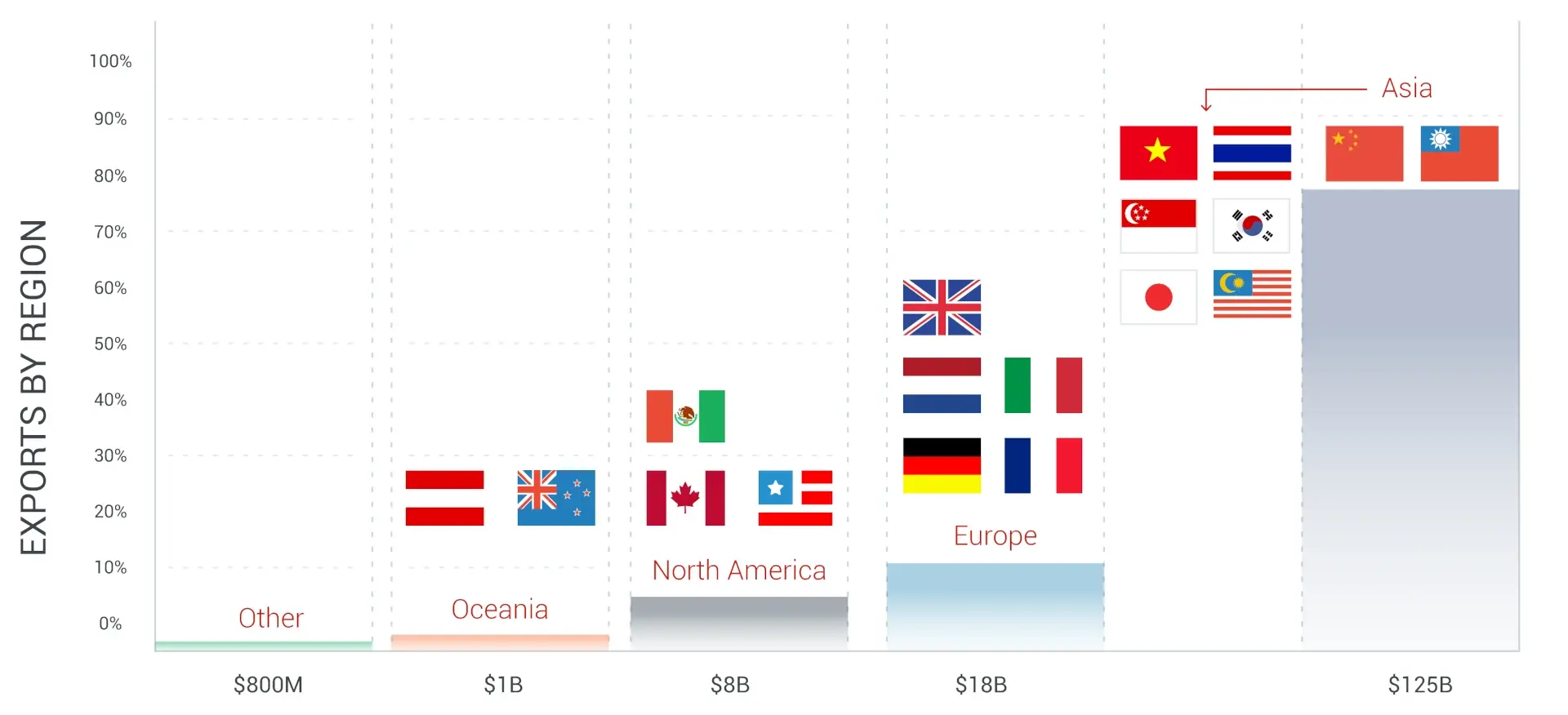 Potential Barriers to Growth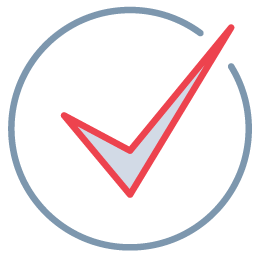 Checkpoint
The U.S. has increasingly relied on foreign semiconductors suppliers, raising concerns about the security of the supply chain and the potential for foreign adversaries to disrupt it.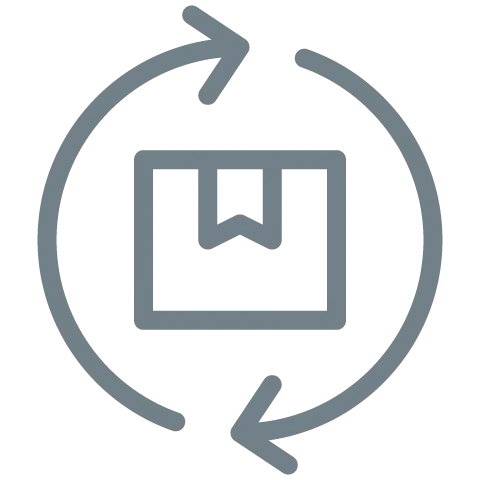 However, despite the strong growth expectations for the semiconductor market, some potential roadblocks and vulnerabilities could derail these expectations. One potential risk is the remaining dependence of the semiconductor industry on global supply chains, which political or economic factors could disrupt. For example, if China were to invade Taiwan, there could be serious consequences to the industry and the global economy.
Taiwan is a major producer of semiconductors, and many of the world's leading semiconductor manufacturers have operations there. A Chinese invasion of Taiwan would likely disrupt these operations, resulting in semiconductor shortages.
In addition, many of the critical materials and equipment used in the semiconductor industry are produced in Asia, and instability in Taiwan could also disrupt these supply chains. The ongoing trade tensions between the U.S. and China could also impact the semiconductor market, as both countries are major players in the industry.
The semiconductor market is expected to experience significant growth, driven by solid demand from various industries in the coming years. While some potential risks and vulnerabilities could impact this growth, the passage of the CHIPS Act in the U.S. clearly shows that governments and industry leaders are taking steps to ensure that the semiconductor industry remains competitive in the global market.
Build from anywhere, anytime, with MacroFab.
Get your project started today.
Order Online
About MacroFab
MacroFab offers comprehensive manufacturing solutions, from your smallest prototyping orders to your largest production needs. Our factory network locations are strategically located across North America, ensuring that we have the flexibility to provide capacity when and where you need it most.
Experience the future of EMS manufacturing with our state-of-the-art technology platform and cutting-edge digital supply chain solutions. At MacroFab, we ensure that your electronics are produced faster, more efficiently, and with fewer logistic problems than ever before.
Take advantage of AI-enabled sourcing opportunities and employ expert teams who are connected through a user-friendly technology platform. Discover how streamlined electronics manufacturing can benefit your business by contacting us today.