We'll delve deeper into the supply chain challenges facing electronics companies and explore the impact on the quality outcomes of their products.
The warehousing crunch has put a strain on electronics companies that rely on quick delivery of electronic components or PCBAs, especially from overseas.
Even though the CHIPS Act will funnel tens of billions of dollars into semiconductor factory construction, new domestic fabs won't solve every problem.
Other Resources
As the electronics market deals with ongoing global disruptions, companies must find proactive ways to deal with changing and developing customer demand. Many look to cut risk by shoring up supply chain inefficiencies. But while risk mitigation may manage supply surges and dips, on its own it doesn't do anything to improve responsiveness or increase agility. In the end, businesses must look to add supply chain agility to weather future unpredictable events like those experienced during the COVID-19 pandemic.
Here are three steps you can take now to build a flexible and agile electronics supply chain for the future.
Use Long Range Forecasting and Real-time Data Together
Long range forecasting is useful to prepare for future known and unknown events. By outlining possible future outcomes, supply chain managers can better determine upcoming demand and put in place contingency plans for high-probability events.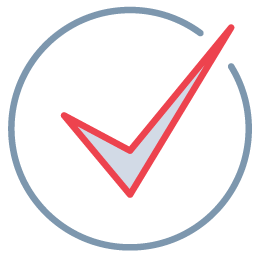 Checkpoint
Forecasting is never 100% accurate. But using aggregated data collected over time can improve accuracy.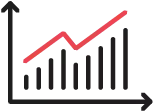 But forecasting becomes problematic with product complexity or variation. A large number of modifications may mean selling each product permutation to a smaller market segment. Adaptations become more sensitive to random variation and changing demand patterns.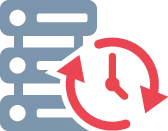 MacroFab's cloud manufacturing system builds upon real-time inventory data that helps customers choose substitute products to eliminate delays. This sourcing algorithm is itself a long-range forecasting tool designed to recognize and circumvent problems before they occur. Customers can optimize builds with alternative part options at any time during the build from order placement onward. The earlier optimization occurs, the more risk is reduced.
Automate Reactions through Cloud-Enabled Platforms
Forecasting is never 100% accurate. But using aggregated data collected over time across many products can improve accuracy. Modeling data driven by artificial intelligence understands patterns too complex for humans to recognize. This deeper insight leads to better, more efficient responses.
Long-range forecasting using cloud-enabled platform data offers a deeper vision into uncertain outcomes for extremes in demand. Built-in surge-capacity models may require multilevel pricing but will reposition supply and production upward as growing business dictates.
Strategic sourcing through MacroFab's central platform offers the opportunity to automatically pull from alternative part options, maintaining supply chain flexibility. Once an order is placed, the logistics team sources components and alternatives, cultivating a steady flow of necessary out-of-stock or end-of-life (EOL) parts accordingly.
Further, MacroFab's collaborative system lets you plan and forecast ahead of demand, supporting your manufacturing needs for the next 6-12 months. With advanced procurement planning, delivery time after receipt of order is reduced. MacroFab consolidates procurement requirements for your product, and can even source interconnects, harnesses, and cabling.
MacroFab's cloud manufacturing system also provides inventory management tools that can connect your ERP to e-commerce systems directly to inventory stored within our warehouses. Order management becomes a seamless, automated process.
Technology Enables Responsiveness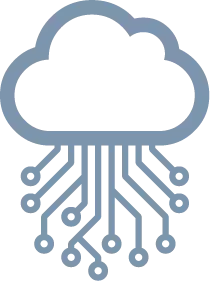 It seems like every large manufacturing publication has discussed Industry 4.0, cloud manufacturing, and the Industrial Internet of Things recently. The message is always the same: the future is digital, and conversion is necessary. Regardless, smaller companies may feel unable to fully transform operations due to budgetary constraints.
But companies may lose their competitive edge if they ignore digital connectivity advantages. Beyond expected reduced costs and increased revenue from digitization, changes bring opportunities for streamlining and improving product development, decreasing defect rates, and improving business processes through more thorough data collection and utilization.
Luckily, partnerships with cloud manufacturers like MacroFab can harness these advantages without the need for large capital investments. Our system provides data insights for every product development stage, from your first prototype run to every product line produced, all connected via a digital thread made available to you through our easy-to-use interface.
A well-planned roadmap can help you develop a demand-responsive supply chain. Don't feel constrained by budget or feel like technological solutions are hurdles to success. Instead, partner with a reputable cloud manufacturer to meet objectives efficiently. Your digital manufacturer's expertise and track record will smooth out your supply chain transformation, simplifying the development of your demand-responsive electronics supply chain.
Over 2,000 businesses and innovators use MacroFab.
Request your quote from a MacroFab expert today.