Rapid PCBA prototyping helps move designs quickly through this process and on to full production. MacroFab can expedite this process in several ways.
We highlight two cases where companies used our factory network distribution to manage the challenges surrounding manufacturing in a global pandemic.
Other Resources
In this uneasy business environment, companies must look to innovation to stay ahead of the competition. Working with a digital manufacturing partner offers new business opportunities through rapid prototyping, elastic manufacturing capabilities, and enhanced operational efficiency.
What is Digital Manufacturing?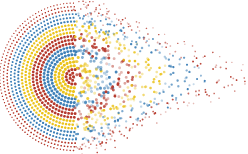 Digital manufacturing, also known as cloud manufacturing or Manufacturing-as-a-Service (MaaS), optimizes the manufacturing process using a hardware-and-software combination, beginning with design and concept development. These systems marry together the best of contract manufacturing with 21st century AI algorithms that provide users with a better overall experience while providing additional value through increased data creation and retention.
For end-users, digital manufacturing works in much the same way as digital platforms like Amazon or Grubhub. Using digital spaces to purchase tangible products is commonplace now as consumers are attracted by wider choices supported by simple, intuitive interfaces.
Digital manufacturing is no different. Just as Amazon's algorithm learns a user's buying patterns and provides a more customized user experience over time, so too can a digital manufacturing algorithm learn the needs of an OEM and better provide services to match.
Additionally, digital manufacturing optimizes every part of the order process, from receiving interactive quotes, managing purchasing and parts acquisition, and tracking changes and approvals. Cost modeling and part acquisition are connected to real-time supply chain data, allowing for quick responses as information changes. The same quick response follows through as orders move on to shipping and inventory management, where digital manufacturing provides opportunities for drop- shipment and order fulfillment.
The Importance of Technology in the Manufacturing Industry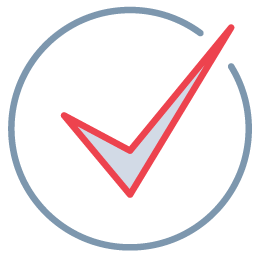 Checkpoint
OEMs can partner with an already- digitized supplier to benefit from additional data within their valuable supply chain.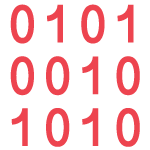 Manufacturing as an industry has been slow to modernize. But as consumers demand ever faster product iterations at lower prices, more and more businesses have turned to technological advancements to meet changing customer needs.
However, change has its costs and risks. The factory floor, filled with industrial components designed for decades of use, cannot be replaced cheaply or easily. Meanwhile, it can take time to marry legacy systems to retrofitted solutions. OEMs may not have the time or resources to implement full-scale internal digitization.
Companies may decide to take a middle-appropriate approach by partnering with an already-digitized supplier, thus minimizing their risks and costs while still benefiting from additional data within their valuable supply chain.
Such a symbiotic relationship is beneficial for several reasons, not the least is the continuous information flow to the OEM from their partner. As additional manufacturing systems join the already-connected world, having and building upon this library of process data becomes invaluable to making better business decisions.
The Advantages of a Digital Manufacturing Partnership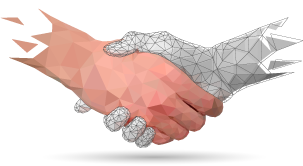 Digital manufacturing offers OEMs advantages at every step of the order process.
This includes:
Quoting. Quoting can become complicated with traditional CMs, requiring much back and forth communication. A digital platform offers transparency into logistics and direct access to quoting experts.
Documentation Handling. The digital manufacturing process automatically updates all associated documents when any order change occurs. This simplifies information distribution and allows OEM and CM team members to efficient and accurate communication avenues.
EDA File Upload. Supporting widely used EDA (Electronic Design Automation) tools allows easy drag-and-drop upload of layout and drill files. Reorders are easy.
Lead-time and Schedule Tracking. A digital manufacturing platform can identify logistic pain points before they become problematic. Order status updates automatically, allowing OEMs to track changes as they occur.
Turn-key Testing and Assembly. Your digital CM partner can handle and track post- production work, generating valuable data for your next production run.
Elastic Factory Capacity. Regardless whether your needs increase or decrease, elastic factory capacity allows you to maintain your production quality and schedule.
Invoice and Payment Tracking. A single digital thread ties all work requests together from design to production. Invoicing becomes clear and concise.
Digital manufacturing platforms offer rapid deployment, lower capital expenditures, and unlimited complexity while maintaining the quality you need in your PCB assemblies.
Strategic Guide: Benefits of a Digital Manufacturing Platform
Are you struggling with communication, scheduling, or factory capacity with your traditional contract manufacturing partner? Would you like to learn more about how MacroFab's Digital Manufacturing platform can improve your efficiency? If so, download this guide.
Download the Guide