Related Topics
The warehousing crunch has put a strain on electronics companies that rely on quick delivery of electronic components or PCBAs, especially from overseas.
Transportation expenses, geopolitical factors, and the narrowing labor cost have caused companies to consider moving operations to North America.
Even though the CHIPS Act will funnel tens of billions of dollars into semiconductor factory construction, new domestic fabs won't solve every problem.
Other Resources
March 8, 2022
China has been a reliable and attractive electronics manufacturing partner for countless North American brands over the past 40 years. Until recently, the country offered tremendous manufacturing capacity and access to a deep pool of productive, yet low-cost labor. Over time, Chinese manufacturers developed expertise in countless verticals and built advanced logistics capabilities for coordinating shipments worldwide. For these reasons, the late 1990s and early 2000s saw companies of all sizes moving their electronics manufacturing overseas.
However, times are changing. Now relying solely on Chinese manufacturers may not be the best electronics supply chain strategy. As China evolved beyond its agrarian roots and into an industrial leader, manufacturing wages in China have also increased. North American brands relying on Chinese labor save far less money than they used to.
Current Risk Factors Affecting Chinese Manufacturing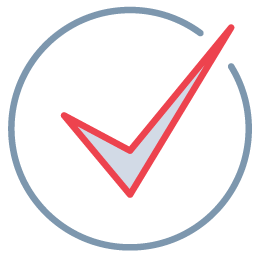 Checkpoint
HMLV manufacturing is ideal to keep pace with JIT manufacturing or to meet rapidly changing end-user demand.
The COVID-19 pandemic illustrated the risks of partnering with a small number of overseas facilities. As we've learned, local disruption can ripple out onto the global stage, affecting consumers everywhere. China's 'Zero Covid' policy has created lasting effects on manufacturing caused by worker shortages and city shutdowns. Consequently, many organizations have branched out into new markets rather than continue working with a single Chinese factory.
U.S. companies, in particular, have also been affected by the ongoing U.S.-China trade war. High import tariffs on China-made products can lead to bloated supply chain cost structures. Although both countries are working to soften tensions on the economic front, the uncertainty is too much for some supply chain executives to accept.
But moving away from China isn't easy. Diversifying supply chains, taking on risk, and opening a company to additional operational burdens can take more time and resources than some can manage.
Fortunately, businesses have options beyond all in or all out. Instead, many supply chain leaders are beginning to adopt a China Plus One strategy – they are bringing on a second manufacturer in a different market to mitigate challenges surfacing while working with China. When implemented well, a China Plus One strategy has many advantages, particularly when the second market is based in North America.
Choosing Mexico for a China Plus One Strategy
Mexico is gaining traction as a China Plus One secondary market. Organizations no longer have to look overseas for capable production options. Mexico offers cost-effective labor and relatively low distribution costs for North American brands. Goods don't have to travel across the Pacific Ocean, cutting down on transit times and disruptions due to shipping container shortages or port delays. Mexico-based manufacturers have also grown in their electronics/PCBA manufacturing sophistication and have ample capacity to take on volume.
Furthermore, Mexican facilities can be easier for U.S. companies to work with. Many time zones overlap and there is a higher likelihood of shared languages. Back-and-forth communication is faster as supply chain leaders have more access to people onsite with real-time visibility into floor operations. Should in-person collaboration be needed, supply chain managers can audit or visit facilities with lower invested time and financial cost.
In addition, Mexico is a distinct enough market from China disruptions in one region are unlikely to affect the other. As companies nearshore/reshore their supply chains, Mexico offers several advantages fitting nicely into a broader China Plus One supply chain strategy. By utilizing this strategy through MacroFab's network, you gain these benefits immediately, without fear of misstep or of choosing the wrong Mexican supplier. MacroFab significantly reduces traditional risks and time associated with changing manufacturing locations.
Moreover, many benefits also now extend to U.S. and Canada-based electronics manufacturers, thanks to robotics, automation, and new technological solutions. In today's market, finding the best production offshore is no longer a given. With MacroFab's extensive network, your China-plus-one strategy can get built across North America.
Partnering with North American Facilities Through MacroFab
Today, North American brands can keep their electronics manufacturing costs low in other, non- labor-related ways. For instance, companies can leverage automation to increase production efficiency for certain goods. They can also tap into manufacturing networks that enable supply chain managers to shop around for capacity without needing to make minimum volume commitments. The key is figuring out how to do this without sacrificing quality or increasing operational complexity.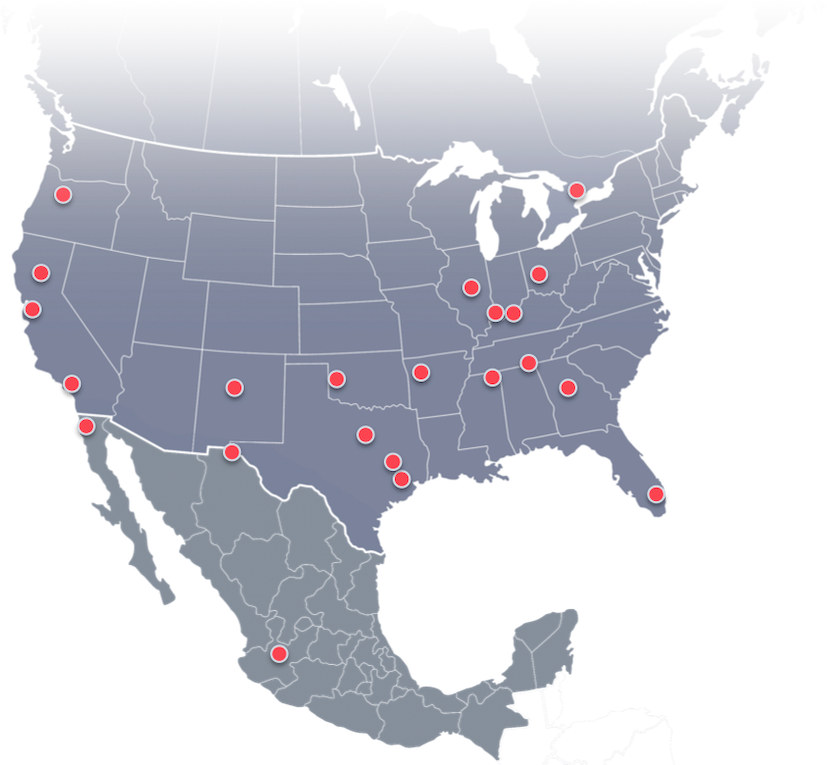 This is where MacroFab comes in.
MacroFab is a cloud manufacturing company that streamlines electronics manufacturing from prototyping to fulfillment. Engineering and supply chain teams use MacroFab to collaborate together as they iterate new designs. Supply chain decision- makers rely on our platform to explore price points, capabilities, and capacity across over 100 North American electronics manufacturing facilities in the U.S., Canada, and Mexico.
Our clients also have full transparency when it comes to quotes, component availability, and delivery timelines. With this information, supply chain managers can make the best possible manufacturing decisions for their organizations, allowing them to mitigate risk, maintain production schedules, and keep customers satisfied. Additionally, Mexico, Canada, and the US all have significant IP protections in place that some Asian countries may lack.
Most importantly, MacroFab takes on the hard work of onboarding new facilities and ensuring all in- network manufacturers can produce what platform users need. Supply chain leaders don't have to conduct their own research or vet potential suppliers themselves – we find the "plus one" companies need to build out their China Plus One strategies, avoiding potential costly mistakes by leveraging our robust, pre-vetted factory network.
In a world where supply chain resiliency requires expanding beyond one main supplier, MacroFab eliminates the pain points of doing so and gives supply chain executives the best of all worlds when it comes to production quality, cost, reliability, and timeliness.
To learn more about how MacroFab streamlines PCBA assembly and electronics manufacturing for North American brands, schedule a call with our sales team today. We'll help you think through what it would look like to reinforce your China-dependent electronics manufacturing supply chain with top-notch North American factories.
Want to know more about how North American manufacturing stacks up against China?
Download our white paper "Manufacturing in China and Mexico: A Comparative Analysis for CMS".
Download the Whitepaper
About MacroFab
MacroFab offers comprehensive manufacturing solutions, from your smallest prototyping orders to your largest production needs. Our factory network locations are strategically located across North America, ensuring that we have the flexibility to provide capacity when and where you need it most.
Experience the future of EMS manufacturing with our state-of-the-art technology platform and cutting-edge digital supply chain solutions. At MacroFab, we ensure that your electronics are produced faster, more efficiently, and with fewer logistic problems than ever before.
Take advantage of AI-enabled sourcing opportunities and employ expert teams who are connected through a user-friendly technology platform. Discover how streamlined electronics manufacturing can benefit your business by contacting us today.