Related Topics
The benefits of AI are clear faster decision-making, better integration, and increased efficiency, to name a few.
Many supply chain teams don't have the information needed to make informed decisions. They can't respond effectively to disruption or keep up with demand.
Cloud Manufacturing adds agility to the electronics industry, keeping production lean and costs low while increasing flexibility.
Other Resources
May 4, 2022
Cloud manufacturing solutions are on the rise, thanks in large part to the rapid adoption of smart technology in industrial settings. According to a report by Markets Research Future, the cloud manufacturing sector will grow at a CAGR (compound annual growth rate) of 16.1% between 2020 and 2027. By the end of the period, the global market for cloud manufacturing platforms will be worth $133B.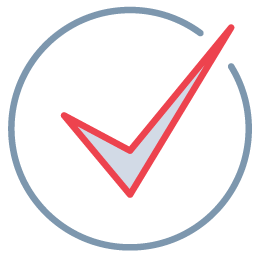 Checkpoint
If your company wants to establish a smooth end-to-end manufacturing operation and increase transparency and visibility across its entire supply chain, cloud manufacturing can help.
Driving this growth is widespread urgency to increase supply chain efficiency and agility. Companies need to create more value from existing assets, which requires transforming outdated processes and analog practices through digitization. Along the way, leaders hope to minimize risk and establish safeguards against disruption.
As we've seen throughout the COVID-19 pandemic, our supply chains aren't as durable as we once hoped. Designed for stable times, traditional global supply chain networks have been challenged by the inconsistency of the last few years. Deeply intertwined systems reverberate issues outward from point of origin, affecting one location after another.
However, we can't simply unravel the convoluted supply chain web built over the last 50 years. Outsourcing is still a compelling strategy for companies hoping to take advantage of low-cost labor and raw materials overseas.
How can enterprises speed up product development and reduce their risk exposure? What's the best way to accelerate innovation in our fast-paced, interconnected world? Cloud manufacturing solutions solve these problems.
What is Cloud Manufacturing?
Cloud manufacturing is a modern manufacturing model. It streamlines disparate processes, integrates siloed functions, and automates manual activity through shared, remotely hosted software. If your company wants to establish a smooth end-to-end manufacturing operation and increase transparency and visibility across its entire supply chain, cloud manufacturing can help.
Cloud manufacturing improves upon legacy manufacturing modes in many ways. Rather than rely on static spreadsheets, physical documents, and phone calls to communicate essential production details, supply chain teams store all information in a central location, increasing accessibility to valuable information. As a result, various departments – R&D, engineering, purchasing, and more – collaborate more effectively using the same data. In this way, companies can begin building a proactive strategy rather than reacting to the most recent 'unforeseen incident'.
Additionally, IT teams can offload some of their software management headaches using cloud-based platforms. This solution replaces incompatible, monolithic software applications with a platform living on a third-party server, moving the responsibility of fixing bugs and making software updates elsewhere and leaving manufacturing IT personnel to focus on other initiatives.
With today's most advanced cloud manufacturing platforms, users can access the full capabilities needed to move seamlessly between prototyping, testing, and full-scale production. Within a single platform, it's possible to
Iterate on designs
Explore component availability
Evaluate various manufacturers
Place orders
Estimate cost
All of this makes it possible for supply chain teams to leverage real-time data from electronics cloud manufacturing platforms and enables better decision-making through its use.
Moving quickly through the R&D and design phases for new products as well as making updates to previous designs is crucial in our ever-evolving global economy. As products become more complex, it becomes more difficult to keep up with consumer expectations. Going forward, companies must push out higher-quality goods faster than ever if they hope to compete. Luckily, accelerated product design is a hallmark benefit of cloud manufacturing.
How Does Cloud Manufacturing Accelerate Electronics Product Design?
Accelerated electronics product design is helped along by cloud manufacturing's increased information flow between engineering and purchasing teams. It also shortens the feedback cycle governing product development. By putting these groups on a shared platform, companies eliminate inefficiencies and barriers that have traditionally held back production performance.
In the past, engineers have produced designs and prototypes based on normal component availability assumptions. This is a reasonable avenue during stable times. But this approach carries risk today, as unforeseen issues can lock up potential inventory, especially for complex components with no form-fit-function alternatives.
To compensate, purchasing teams have to increase the supplier base in hopes of expanding access to certain materials. But this, too, can carry a risk if unvetted sources are utilized. But platforms like MacroFab have extended sourcing opportunities already built in, allowing expanded sourcing options from pre-vetted sources.
Engineering teams can stop guessing about component availability or how the component landscape will change when they use a cloud manufacturing platform. Instead, they can pull this information in real time directly into their digital platform and use the data to inform alternative design creation. This makes designing several design variants possible, which empowers purchasing teams with even more options. In the event of a disruptive event or component shortage, teams can easily pivot between designs, shortening production downtime significantly.
Furthermore, purchasing teams can easily gather, evaluate, and store data related to products already distributed in the field. They can collect claims data, failure rates, usage information, and other metrics to determine how best to update existing designs. Again, with a digital manufacturing solution, engineers can see data points immediately without having to interact directly with the purchasing team, allowing them to make their conclusions about the best path forward. This shortens the feedback loop, accelerates product updates, and places better goods into customers' hands faster.
Beyond enhancing the product design process, cloud manufacturing offers many other advantages. To increase supply chain resiliency and agility, companies have to invest in a high-quality cloud manufacturing solution and digitize what they've done manually for decades.
Want to Learn More?
Read the blog post on Rapid PCB Prototyping with Cloud Manufacturing.
Read the Blog Post
About MacroFab
MacroFab offers comprehensive manufacturing solutions, from your smallest prototyping orders to your largest production needs. Our factory network locations are strategically located across North America, ensuring that we have the flexibility to provide capacity when and where you need it most.
Experience the future of EMS manufacturing with our state-of-the-art technology platform and cutting-edge digital supply chain solutions. At MacroFab, we ensure that your electronics are produced faster, more efficiently, and with fewer logistic problems than ever before.
Take advantage of AI-enabled sourcing opportunities and employ expert teams who are connected through a user-friendly technology platform. Discover how streamlined electronics manufacturing can benefit your business by contacting us today.